We've been actively investing in Latin America for the last 5 years and see a lot of opportunity in the region. Today, we're announcing that NFX is co-leading the $9M Seed round for Floki, a food service marketplace and automation platform based in Brazil.
Floki's platform helps restaurants centralize, digitize, and automate their procurement, helping them reduce food costs by up to 30% and saving hours of time each day.
Other leading LatAm investors also participated in the round and include Valor Capital and Latitud a startup ecosystem in the region that we've also invested in.
Here's a look at why we're backing them:
1. Digitizing a Previously Offline Marketplace
Floki creates a digital marketplace for a largely offline and inefficient sector of the economy. Owners of food service businesses currently need to seek out numerous different vendors and wholesalers to fulfill all of their purchasing needs. This creates a patchwork of suppliers with different procurement, invoicing, and delivery processes, increasing costs and mistakes.
By creating a centralized e-commerce marketplace, Floki gives both restaurant buyers and distributors a more efficient place to do business. [Read why we're big fans of marketplaces].
As their platform grows, it will also unlock numerous network effects by creating more opportunities for businesses on both sides of the marketplace.
2. Automation – Time is Money
Currently, restaurant operators in Brazil and other LatAm countries spend up to two hours every day dealing with suppliers, purchasing foods from wholesalers, and managing other purchasing-related issues.
In a labor intensive business like food service, this takes vital time out of operators' day that could be spent serving customers and expanding their businesses.
By using algorithms to analyze each restaurant's purchasing habits, Floki automates this process and lets restaurant owners focus on what matters.
3. Massive Opportunity in Latin America
I've previously said that Latin America looks much like the Silicon Valley did 15 years ago. With a more than 12x increase in VC activity in the last 5 years, there's an undeniable spotlight on its tech scene.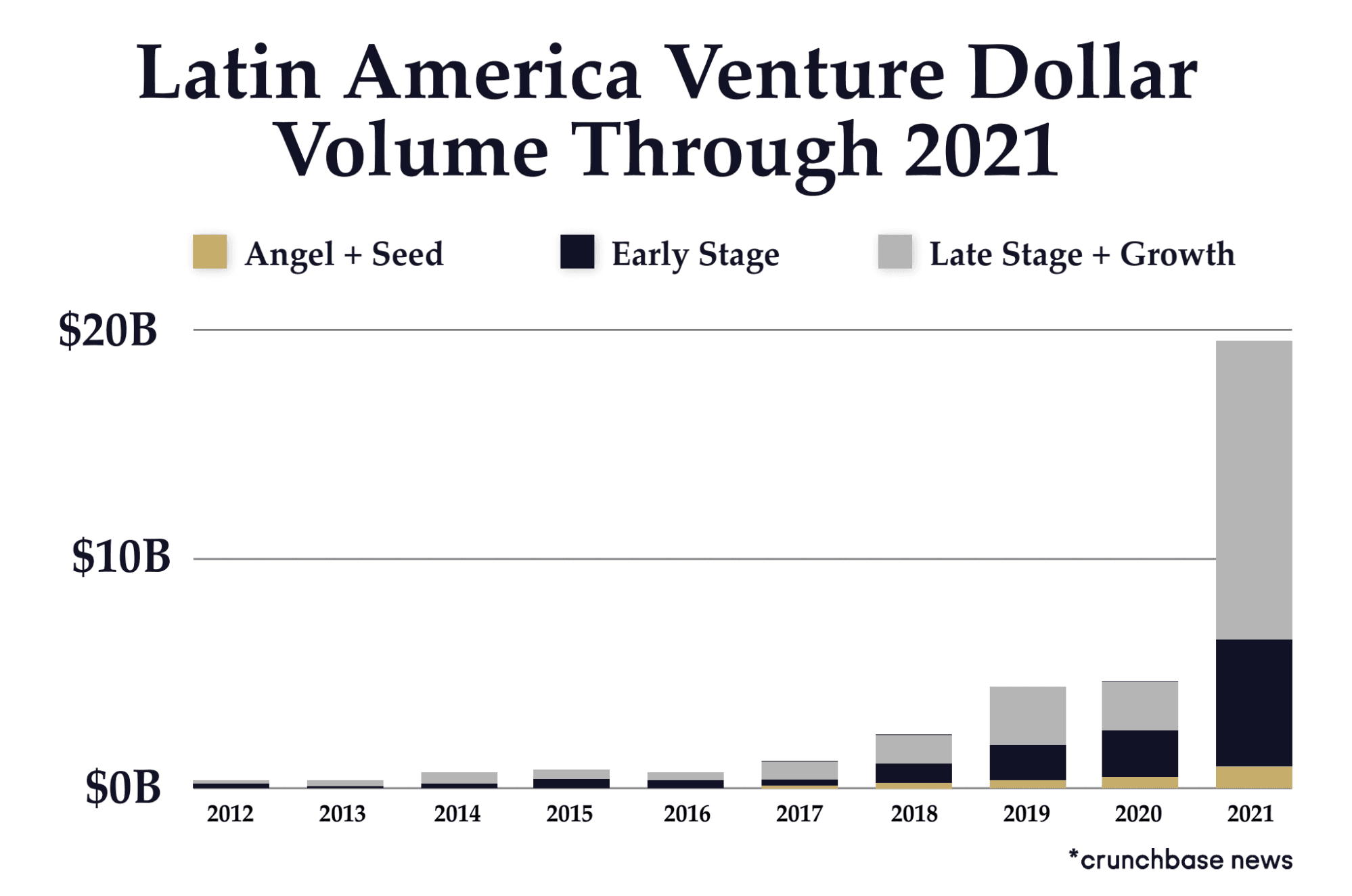 With high mobile/tech adoption, minimal barriers between countries, and a fast growing and educated population, there's tremendous potential for companies who can digitize previously offline markets and systems.
As one of the first tech offerings to solve this problem, Floki has tremendous potential to quickly grow market share. With this new funding, the company expects to grow commerce on its platform by more than 20x in the coming years.
To learn more about Floki, visit www.flokitech.com/.