We often speak about how Latin America will see a tremendous amount of digital transformation in the coming decades. We seek out the founders who will help drive that transformation. 
The education system in most LatAm countries is no different. Despite high mobile adoption in the region, schools are still incredibly offline, leading to friction with student families, increased costs, and less time teachers can spend in their classrooms. 
These are the exact problems fidu set out to solve when they began working on their operating system for schools in Latin America. Since its founding, fidu is now active in 1,000+ schools in the region, showing an incredible product-market-fit. 
Today we're co-leading their $5M seed round along with Lightspeed Venture Partners and a group of incredible unicorn founders in the region. 
Here's more on why we invested: 
1. Combining EdTech and FinTech to Help Schools Be Better Schools 
Bureaucracy is the enemy of every well run organization. This is no more clear than in a school, whose primary objective is to teach students.  
Between tuition collection, insurance, student management, and more – administrators and principals in Latin America report spending 70% of their time dealing with operational tasks. 
This keeps them from spending more time and resources on their students, and is likely why over 60% of parents and teachers in the region say they are dissatisfied with school management.
With their operating system for schools in LatAm, fidu helps automate nearly all educational and financial systems. This includes tuition collection, communications channels, loan programs, and learning management through custom apps and interfaces for administrators, teachers, students and parents.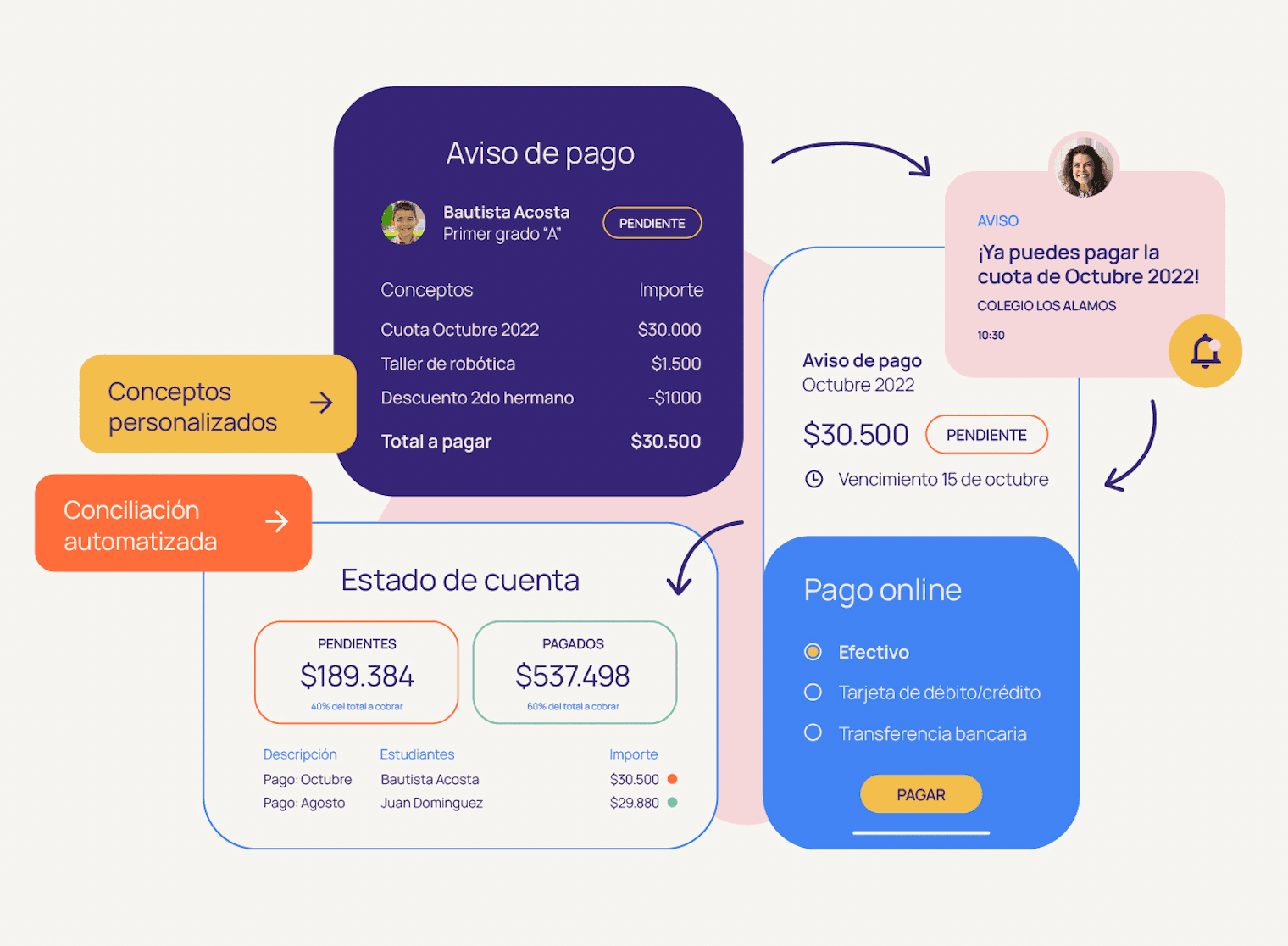 By creating one system to help administrators manage the schools financials and educational programs, fidu has already become indispensable to the schools by reducing costs and streamlining operations. 
2. Founders Obsessed with Improving Education in LatAm
When we first met fidu's founders something became immediately clear: they won't stop until they've done as much as they can to improve education across Latin America. 
fidu's founders are fully dedicated to the mission of improving education in the region via better technology and more affordable financial services. The three of them also have the perfect background and experience to scale this type of business.
Nicolás Giménez, fidu's CEO and Co-founder has over 10 years of experience in the education industry. He built two successful businesses and has a postgraduate degree in Education Technology from Columbia University. Nico entered the world of education through his first job as a secondary school teacher. He longed to have a larger impact so he moved to government where he worked as a policy advisor in education matters. After that he decided to start his own company to have a large-scale impact by empowering educators and help improve the educational system from within.
The company's COO and Co-founder Caterina Carreño has deep expertise in education with 7 years in the space. She is a growth hacker and an operations nerd with a postgraduate degree in business from Stanford GSB.
Last but not least, CTO and Co-founder and Ariel Manduca is a second time founder with over 10 years of experience managing teams in the tech industry. He has a BSC in Computer Science and Economics.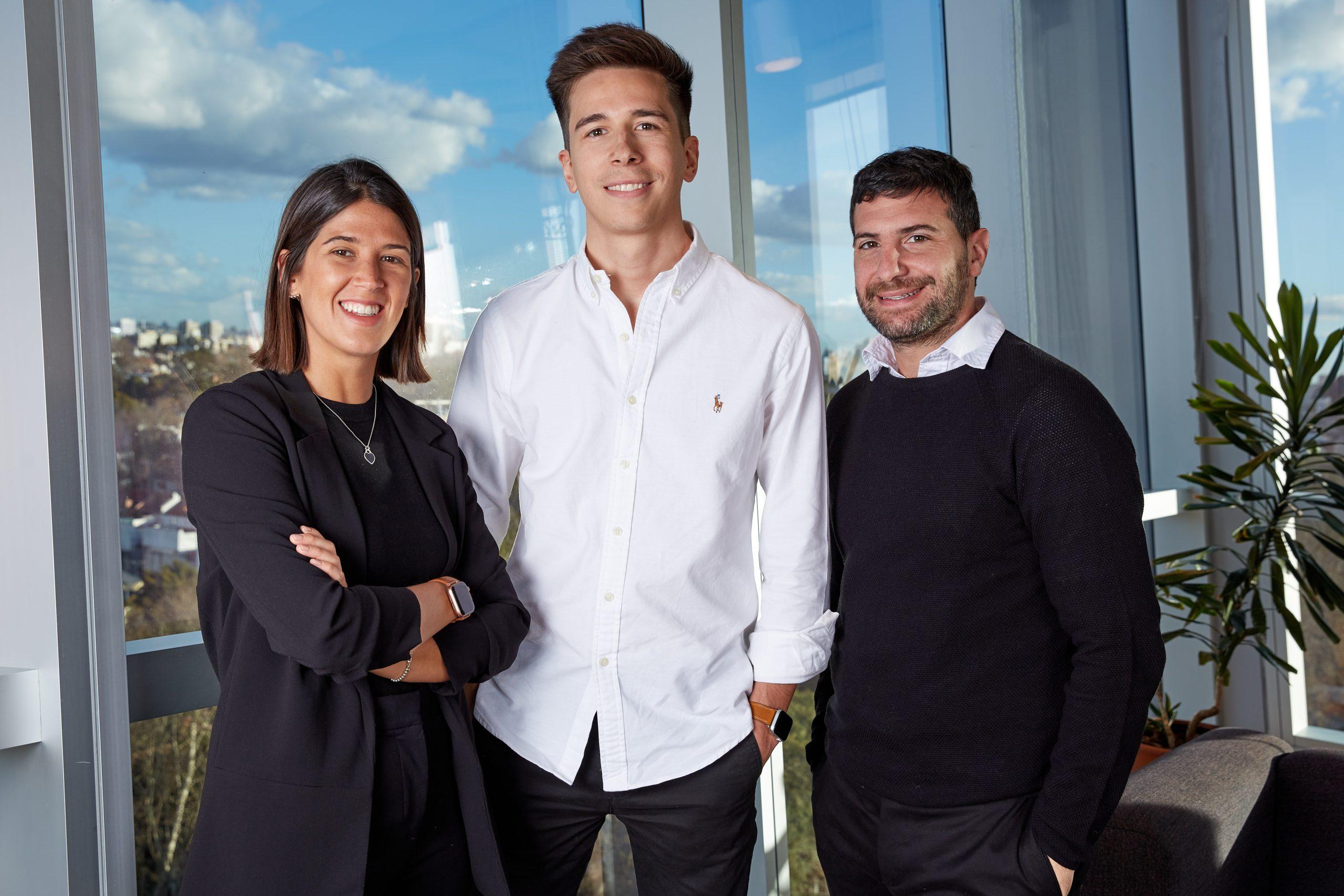 fidu's Founders; Ariel Manduca (CTO) Nicolas Gimenez (CEO)and Caterina Carreno (COO)
3. Proven Traction and a Clear Market Opportunity  
Another main reason we invested in fidu is that they've achieved incredible traction in just a short time. 
In fact, fidu's platform is active in more than 1,000 schools across 10 LatAm countries already. Their education and financial management platform supports more than 300,000 students and features 140+ scholarship institutions. 
And this is just the start, there are more than 110,000 private schools in Spanish-speaking Latin America who could benefit from fidu's platform. 
With their all-star team and this fresh capital, we're confident in their ability to continue growing and improving education throughout the region. 
To learn more about fidu, you can visit: http://fidu.la