Supply chains are broken, and it's going to be tough to fix them. After two years of lockdowns, port closures, inflation, and other macroeconomic shocks, new tools are needed to help bring things back to normal.
The grocery store is where consumers see this the most. They see empty shelves where their favorite foods used to sit, and watch prices for staple foods going up on what feels like a weekly basis.
To solve these problems and more, we're backing Clubbi, a fintech-enabled B2B marketplace enabling small grocers in Latin America to buy everything they need in an online and convenient way.
The company has just raised $12M from NFX and others to continue its blistering growth.
Here's an inside look at why NFX is proud to partner with Clubbi:
1. This is what PMF looks like
Clubbi has tapped into a huge need for small grocers in the region. While big chains can afford large supply chains and bulk purchasing, small shops are often left to fend for themselves and buy at near-retail prices. They also lack access to credit lines with distributors, limiting the amount of inventory they procure.
Through its online marketplace, Clubbi allows mom-and-pop shops to secure bulk pricing in small quantities. They also provide small grocers everything they need in just one place, including 24-hour delivery, split orders with no minimum quantity, and payment by installments and credit card.
The resonance with the market is clear – Clubbi is growing at an impressive 25% per month rate and sustaining first-class customer and GMV retention rates, and is live with nearly 2,500 retailers.
In Latin America retail and grocery is far more fragmented than in the US or Europe, creating an opportunity that may not be possible elsewhere. As investors in marketplaces, fragmentation is one trait that we know creates significant opportunity.
2. Founders with complementary, insider experience
Clubbi's Founders also have the exact experience needed to scale this type of business.
João Macedo, Clubbi's COO and Co-founder, first had the idea for the company when he led LatAm distribution for Redbull and saw how fragmented and offline the grocery market was. Much of the work was done through door-to-door sales, making it increasingly hard to reach a large and diverse market of retailers.
Clubbi's CTO, Alexandre Farber, spent more than 4 years at Forter where he developed software products that help provide accurate, real-time decisions on e-commerce transactions.
And CEO Marcos Adler has had extensive experience across the US and LatAm having received an MBA from Wharton, helped General Electric plan projects across the region and later worked at McKinsey & Company in Brazil.
Together the three bring the perfect background of experience and insider knowledge to deliver on this mission.
​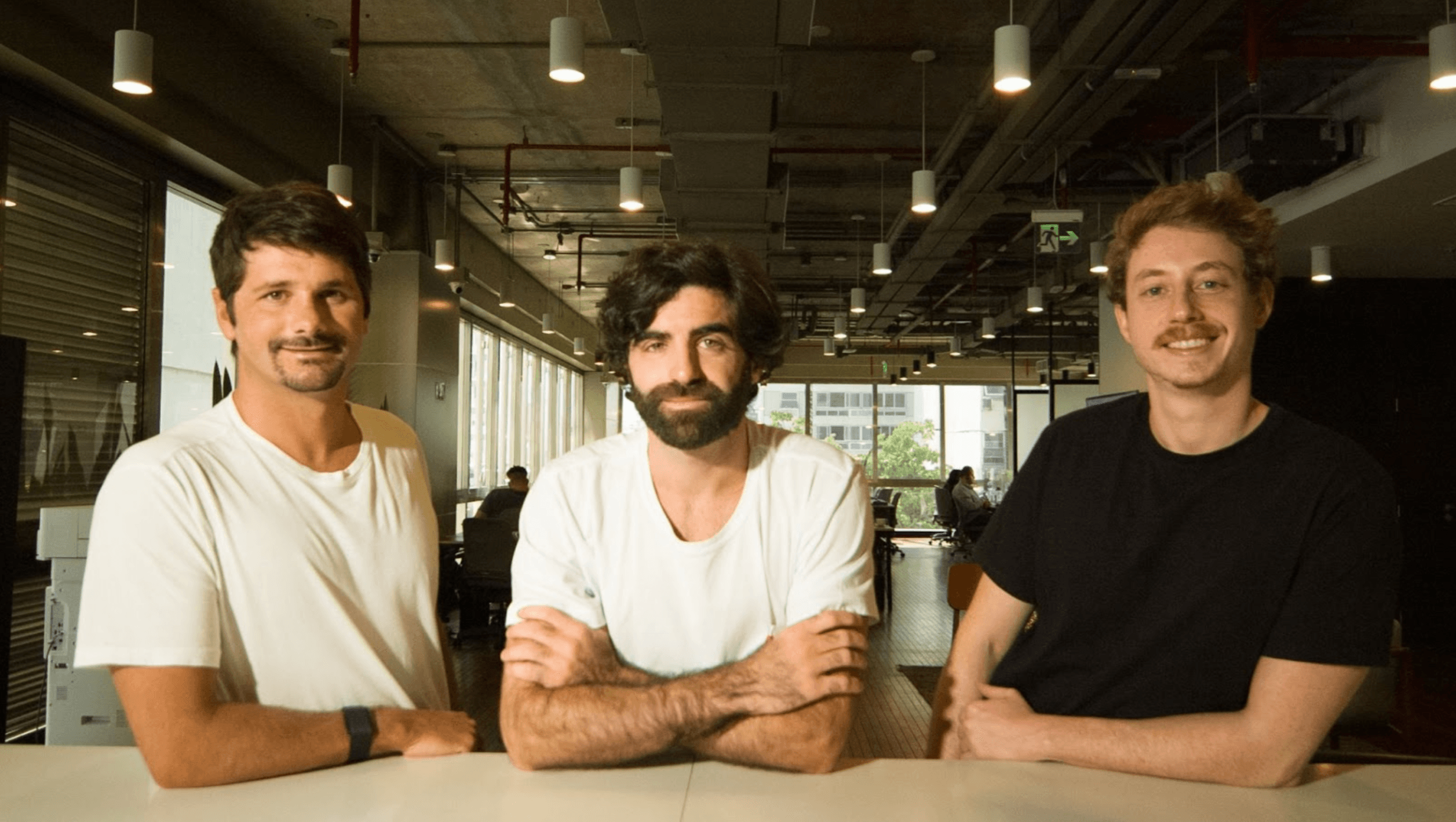 Clubbi's Founding Team: João Macedo (COO), Marcos Adler (CEO), and Alexander Farber (CTO)
3. Fast Digitizing Market and a $35B Opportunity
While Clubbi has already seen tremendous growth, the company is in a perfect position to take advantage of several major trends disrupting the region.
As we've written in our article on Why LatAm is on the Rise, the region has historically been underserved by technology offerings. This is changing quickly with rapid e-commerce growth and mobile adoption – something that plays to Clubbi's advantage.
And with more than 200,000 mom-and-pop grocery stores in Brazil generating an estimated $35B in revenue, Clubbi has an opportunity to build a significant platform in the region.
To learn more about Clubbi's platform for grocers, please visit www.clubbi.com.br