With every year that passes, businesses must move faster to survive. The AI revolution will only accelerate that trend. 
As key business functions become increasingly automated, business leaders need new tools to track and analyze the status of everything going on inside their companies. 
Enter Akooda: the world's first Operations Intelligence platform. Their platform uses AI to locate, access, and analyze critical data scattered across an organization – helping you make faster, more informed decisions. 
Today they're announcing $11M in Seed funding led by NFX, along with Atlassian Ventures, Village Global, Founder Collective, and others.  Here are 3 reasons why we invested.
1. Fast-Paced World Requires Fast-Paced Solutions
As we've been saying for years, speed is a major factor in a business's success. It's the reason so many startups have been able to outmaneuver the incumbents in their field. 
One of the biggest factors of speed is the number of people at your company. In a startup, there are very few people, allowing information to flow quickly between everyone involved. As a company grows to hundreds, thousands, or tens of thousands of employees, it takes a lot more time and orchestration for the same information to flow is inhibiting. Speed suffers.
Large companies today are more complex than ever. With thousands of employees working across numerous time zones and massive amounts of data spread across dozens of disparate platforms, it can take days for business leaders to get answers to the simplest questions.  
McKinsey found nearly 20% of an average employee's workweek is wasted on searching for internal information or tracking down colleagues who can assist with specific assignments. These barriers impede operational efficiency and waste time that could be spent on growing their business. 
This is what Akooda solves. By using generative AI to read, understand, and analyze nearly all of a company's internal information, they give business leaders instant access to their entire knowledge base. This allows them to move much more quickly to outmaneuver competitors and better serve their customers. And with more than 150,000 businesses in the US alone that have more than 100 employees, there's a massive opportunity for Akooda and others to help speed up how companies operate. 
2. New Opportunities Unlocked by AI
Up until now, companies had to deal with the reality of having dozens of information systems with limited interaction with each other. While companies have tried, and mostly failed to unify data across different platforms, this new generation of AI models can do just that. 
By being able to read and analyze content and context from Slack discussions, Salesforce data entries, Google docs, Monday status updates and more, Akooda is able to truly provide a superhuman level of analysis and understanding of a company's various business activities.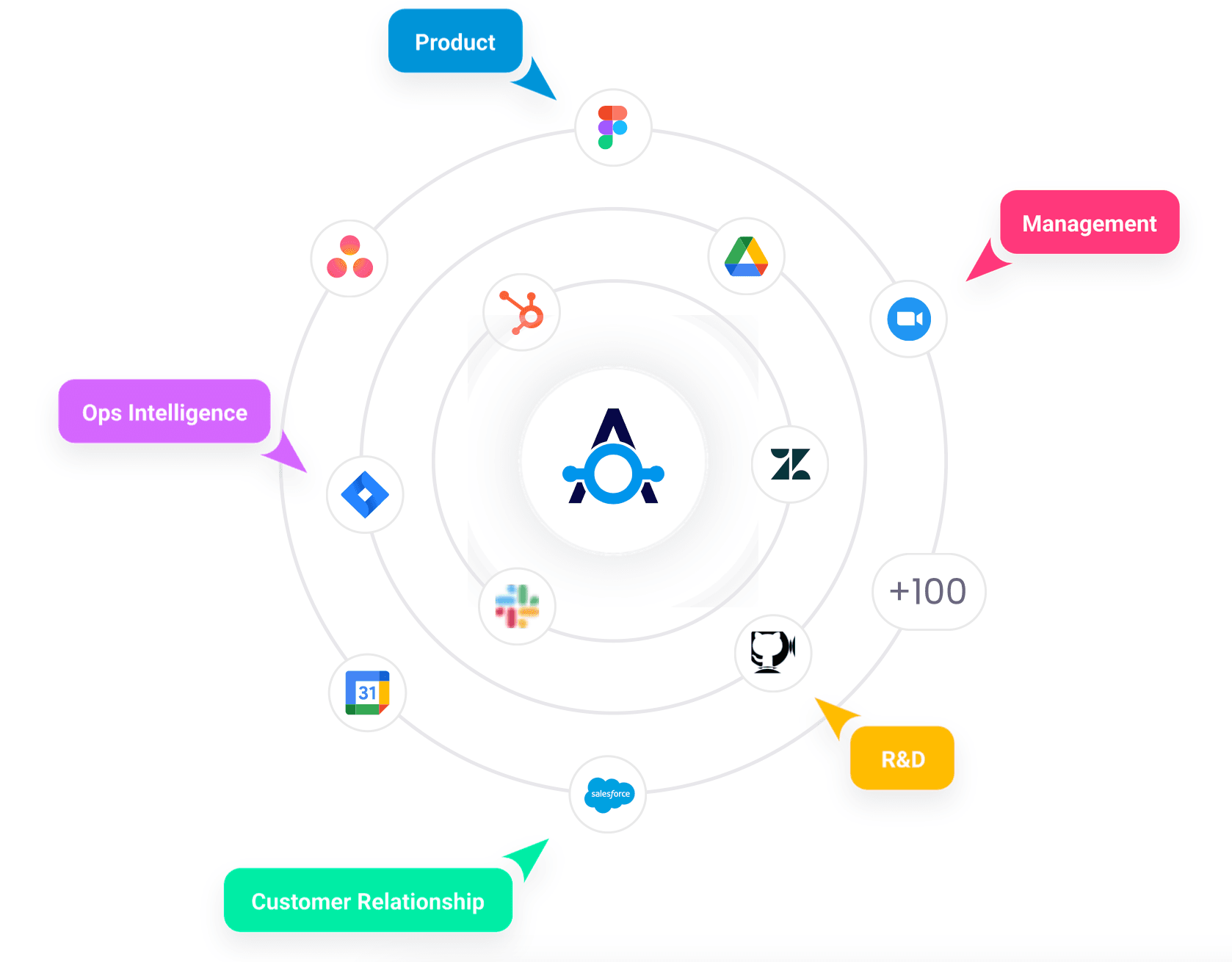 To make their platform truly valuable they've worked hard to integrate with nearly every major SaaS product their customers use including Salesforce, Atlassian, Google Suite, Microsoft 365, Dropbox, Monday, Figma, Zendesk, Slack, Hubspot, Github, Hibob, Notion, Asana, Zoom, Intercom, Box, Okta, Linear, and more. 
They also employ a security and privacy-first mindset that is SOC-2 compliant and never stores any raw data, giving their customers peace of mind.
3. Proven Founding Team + Early Traction
Another reason we backed Akooda is their proven team and early traction. 
Founder and CEO Yuval Gonczarowski has helped scale several companies, along with working as a digital consultant for McKinsey. He's hired an experienced team from across leading information companies including Microsoft, Google, Intel, Zencity, Wix, and others.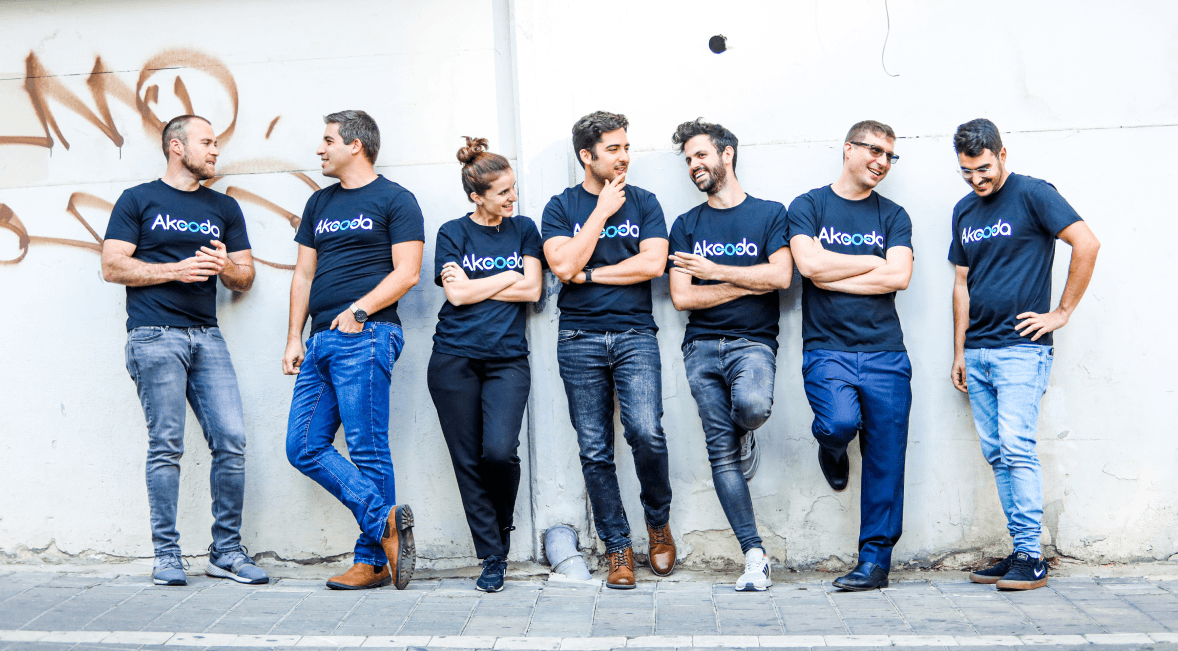 Leveraging their network, the company's been able to close early deals with more than 30 of the world's largest companies including in fintech, beverages, web, real estate, pharmaceuticals, and others. 
This is also what got Atlassian, a leading collaboration platform, excited enough about the company to lead their Seed round. 
Here's what Peter Lenke, Head of Atlassian Ventures, said about them: "Akooda makes it easier for customers to find and focus on the 'needle in the haystack' when users have questions about their organization. We think this unlocks unique value for Atlassian's 250,000+ cloud customers."
To learn more about Akooda and demo their service, you can visit: https://www.akooda.co/