Cherry is a new fintech startup that automates B2B payment processing for medium and small companies, starting with the nursing home industry. Today they're announcing a $4M Seed round led by NFX. 
Here are 3 reasons why we're backing them.
1. The Pain is Large
Despite 40+ years of accounting automation, the vast majority of businesses still spend dozens of hours each week dealing with manual invoicing, payment processing, and recordkeeping. These activities prevent leaders from focusing their time on things that make bigger impacts elsewhere.
The biggest challenge is a lack of visibility. Still today, in 2022, when a seller sends an invoice to a business customer, they typically still have to call or email the customer to ensure that the invoice was received, approved, and recorded, so that the payment can be expected in due time. 
Not only does the buyer need to deal with these calls from sellers, but for the buyer, even after they have mailed a check, manual communication is typically needed to ensure their payment was posted on the correct invoice.
These disconnects leave the door open to fraud and legal liability, slows the revenue growth of the company down, makes revenue harder to forecast, and is frankly work that no employee wants to deal with. 
This is a big pain point for most businesses in the US. Thus, the opportunity to solve that pain with one network is big.  Such a network would provide automatic notifications and automatic error checks, it would connect and synchronize different payment rails, and thereby let businesses focus on their core activities. 
Cherry is building that network to track invoices and payments digitally.
2. Strong Founder-Problem-Fit 
Cherry co-founder Moshe Teitelbaum founded the company after spending 20+ years working at companies that struggled with manual processes related to back-office accounting tasks. He led a group that processed payments to over 500 vendors monthly, a level of volume that amplified for him the pain points of these disconnected antiquated processes – and gave him insights into how to do things better. He essentially built Cherry for himself. 
Because of the strong founder-problem-fit, the product-market-fit came quickly. Less than a year old, Cherry is already live in 500+ nursing homes and real estate facilities and has already processed $300 million in 100,000 transactions.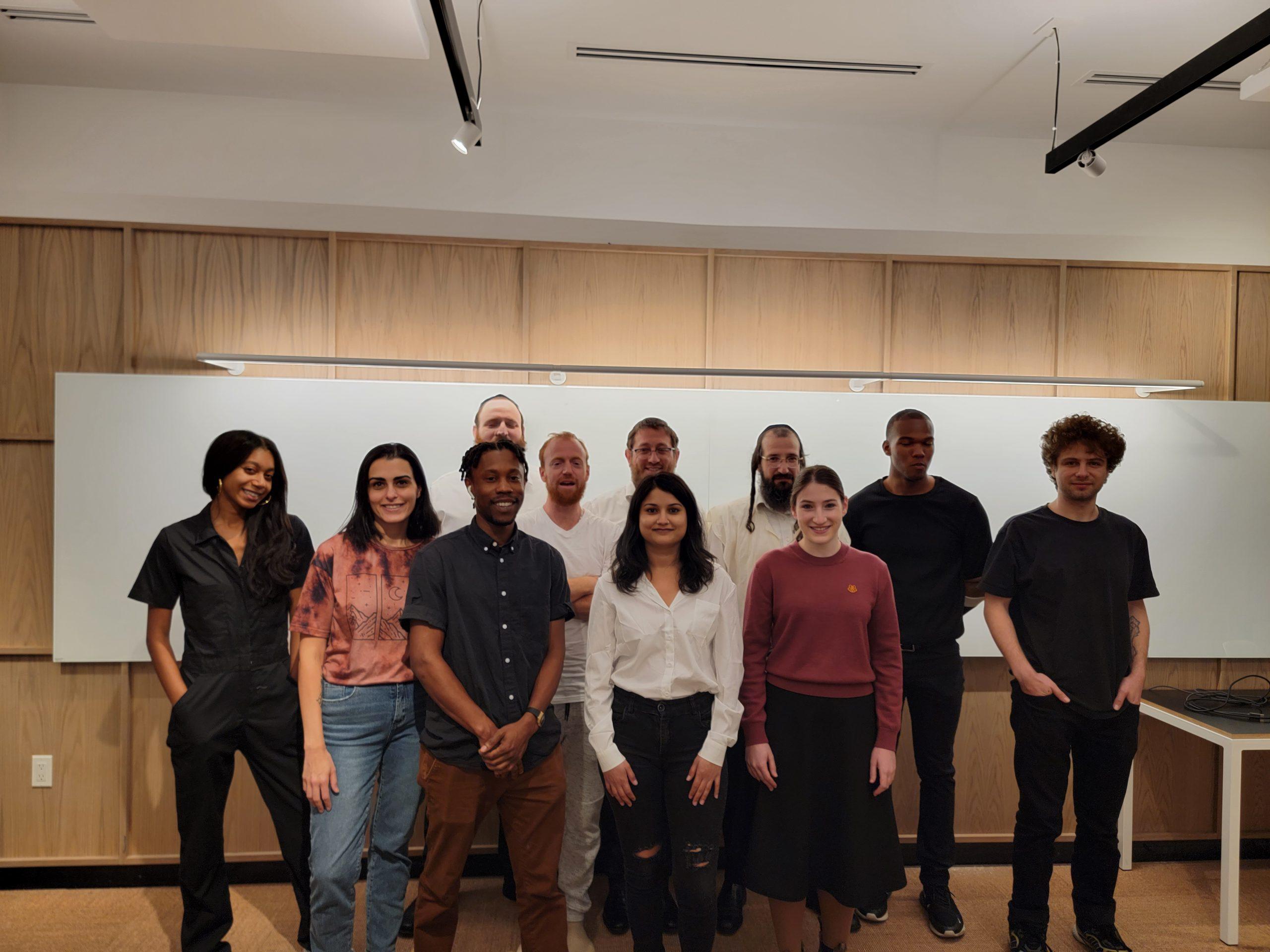 Cherry's Team
Nursing homes and real estate facilities are a great starting point for Cherry's payment network due to their high number of paper checks and customers/expenses. The founders also know those customers well and the industry trusts them. 
With that as the beachhead, Cherry can network into vendors to other demand-side businesses to grow the network.  As we say, "If you find the white hot center, you'll be surprised how these network businesses bleed into other verticals."
3. Embedding AND Network Effects Should Produce Strong Defensibility
As we often discuss, embedding is one of the most powerful defensibilities a company can adopt. Embedding is how your product can essentially become one with your customers' businesses. Once embedded, it's very hard to rip your company out. The switching cost are high.
This is what Cherry does. By embedding its digital business network deep into their customers' accounting and payment rails, essentially becoming an integrated part of their accounting flow.  
After embedding their software, they then build a marketplace network effect between the 1,000's of demand side buyers, and the 10,000's of sellers/vendors.  Once the software is embedded in a node on either side, that node becomes trusted, speeding the transactions, reducing legal and compliance risks, and reducing cost and hassle.
To help with both embedding and network effects, Cherry ensures maximum compatibility by working with all banks and payment types (e.g., checks, ACH, EFT, bank wires, and credit and debit card payments) and more than a dozen accounting applications, including QuickBooks Desktop, QuickBooks Online, Sage Intacct, Yardi, Workday, Netsuite, Acumatica, RentManager, PointClickCare, Reliable Health Systems, and others.
As they continue to add more integrations and nodes to their network, Cherry will only become more valuable to their customers. 
To learn more about Cherry and use it in your business, visit: https://cherrynet.com/