Aligned recently announced their $5.8M Seed round co-led by NFX and Hetz Ventures to create the network to conduct software deals in. They sell sales teams a frictionless workspace that helps software sales teams close deals 3x faster. 
Here are 3 reasons why we backed them:
1. Overly Complex Processes
Despite massive enterprise digitization, 77% of enterprise software buyers complain that their sales experiences are overly complex. This leads to stalled and lost deals. Pointless friction. And, frankly, shock/disappointment it still works this way in 2023.
There needs to be a bridge between a company's CRM and their clients.
Aligned creates that bridge with their signature "online rooms" where sales teams communicate, coordinate on next steps, share documents, sign proposals, etc. This real-time management speeds up deals and makes buyers happy.  It also gives salespeople the data behind the successes and failures of their deals so they can improve their processes.
2. Built-in Network Effects
As more sellers adopt Aligned, more buyers will integrate it into their own buying process. This lays the foundation for a network of B2B buyers and sellers. 
The company also has defensibility through embedding. Once a B2B sales team adopts Aligned, it's nearly impossible for them to regress to the old way of sending countless emails to dozens of stakeholders while navigating numerous platforms. Any other way of conducting business feels ancient and overly complicated.
3. Stellar Team
These founders understand the sales journey. Aligned was founded by Gal Deitsch (CPO) and Yotam Sela (CTO), two B2B sales veterans.  The two were joined by Gal Aga, a strategic advisor of Aligned and a leading CRO at the time, who later joined as a co-founder and CEO.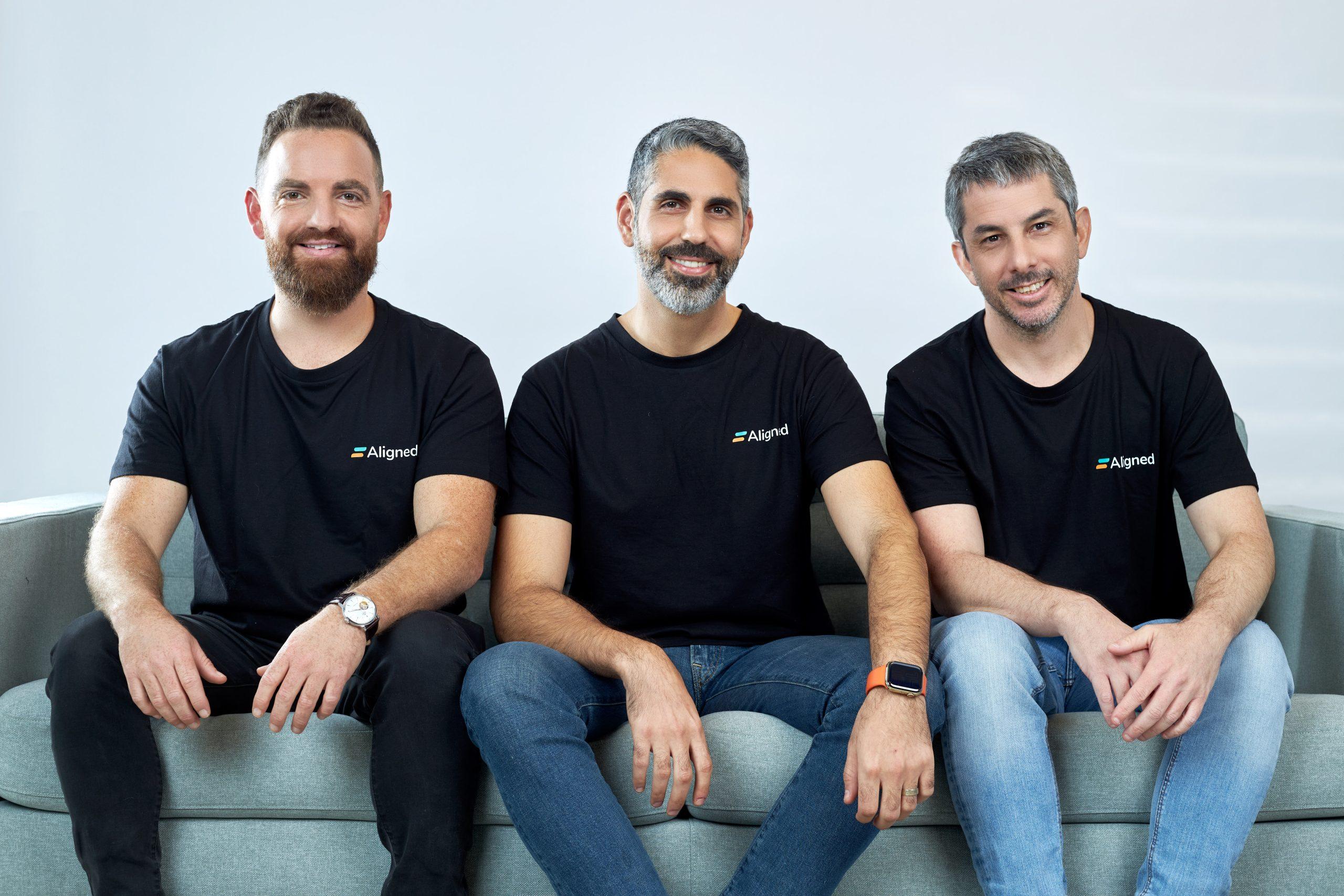 Aligned's Founders; Gal Deitsch (CPO), Gal Aga (CEO), and Yotam Sela (CTO)
Since then, they've recruited sales and enterprise leaders from leading tech companies including Similarweb, Syte, Sisense, and others.
To learn more about Aligned, apply for a job, and/or try it with your sales team, visit https://alignedup.com/