The VC & Founder Sentiment Survey is an ongoing initiative to track how early-stage Investors and Founders are reacting to the COVID-19 crisis.
The goal is to provide a reference point to the community in the midst of one of the most unpredictable climates we've seen.
286 Seed & Series A Founders & 114 VCs provided their thoughts on important questions such as:
Are VCs really investing at the same pace?
How long do Founders think it will be before the economy recovers? What about VCs?
Are Founders changing their fundraising plans?
What percentage of Founders have made layoffs?
What is the impact on hiring?
What are other Founders doing to cut expenses?
…and more
We plan to run this survey every 5-8 weeks to see how sentiment is changing. As Founders ourselves who have been through several downturns, we understand the challenges our community is facing. We hope this information helps everyone navigate more confidently.
Part I – Founder Survey Data
a. Founder Sentiment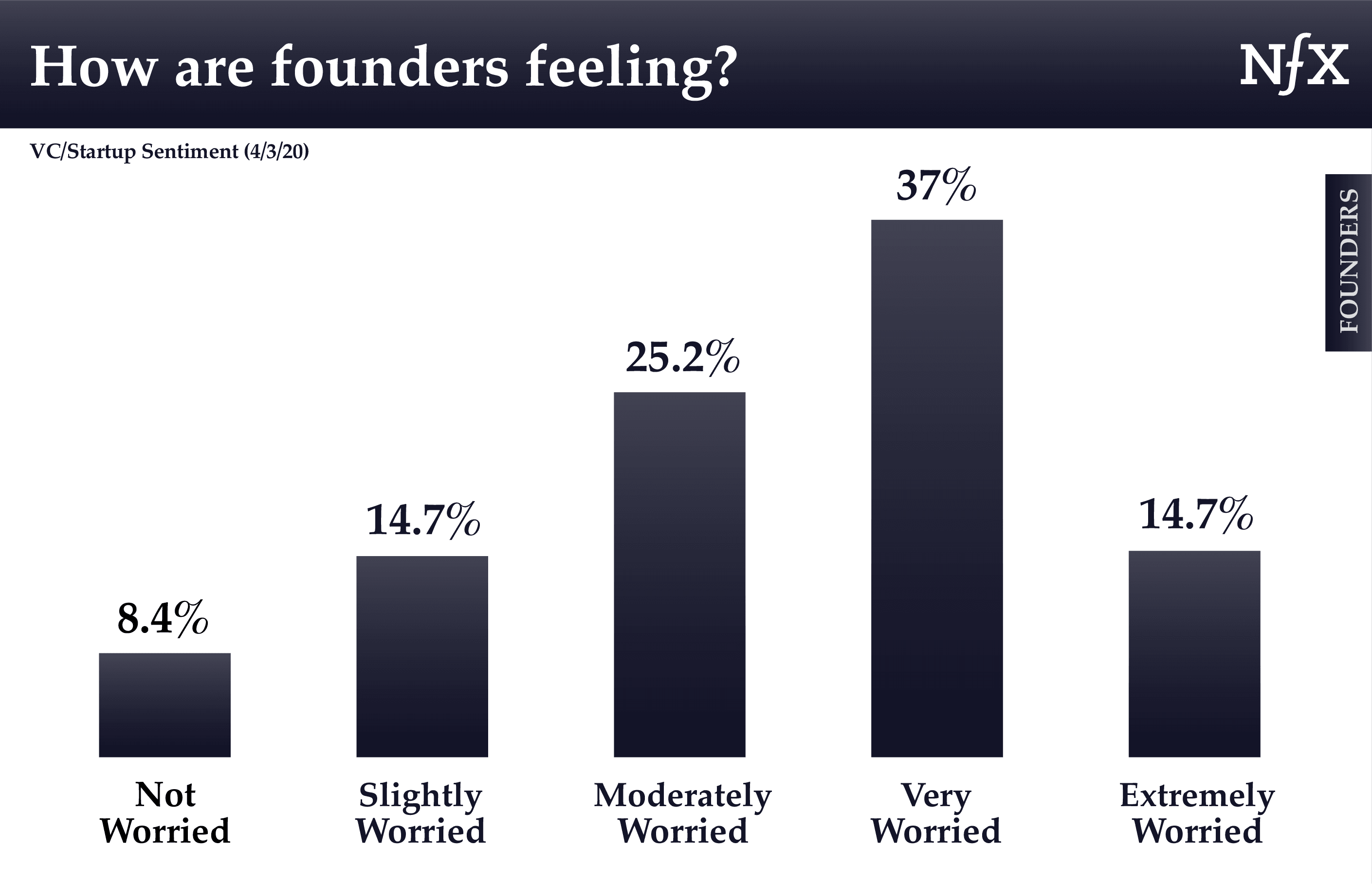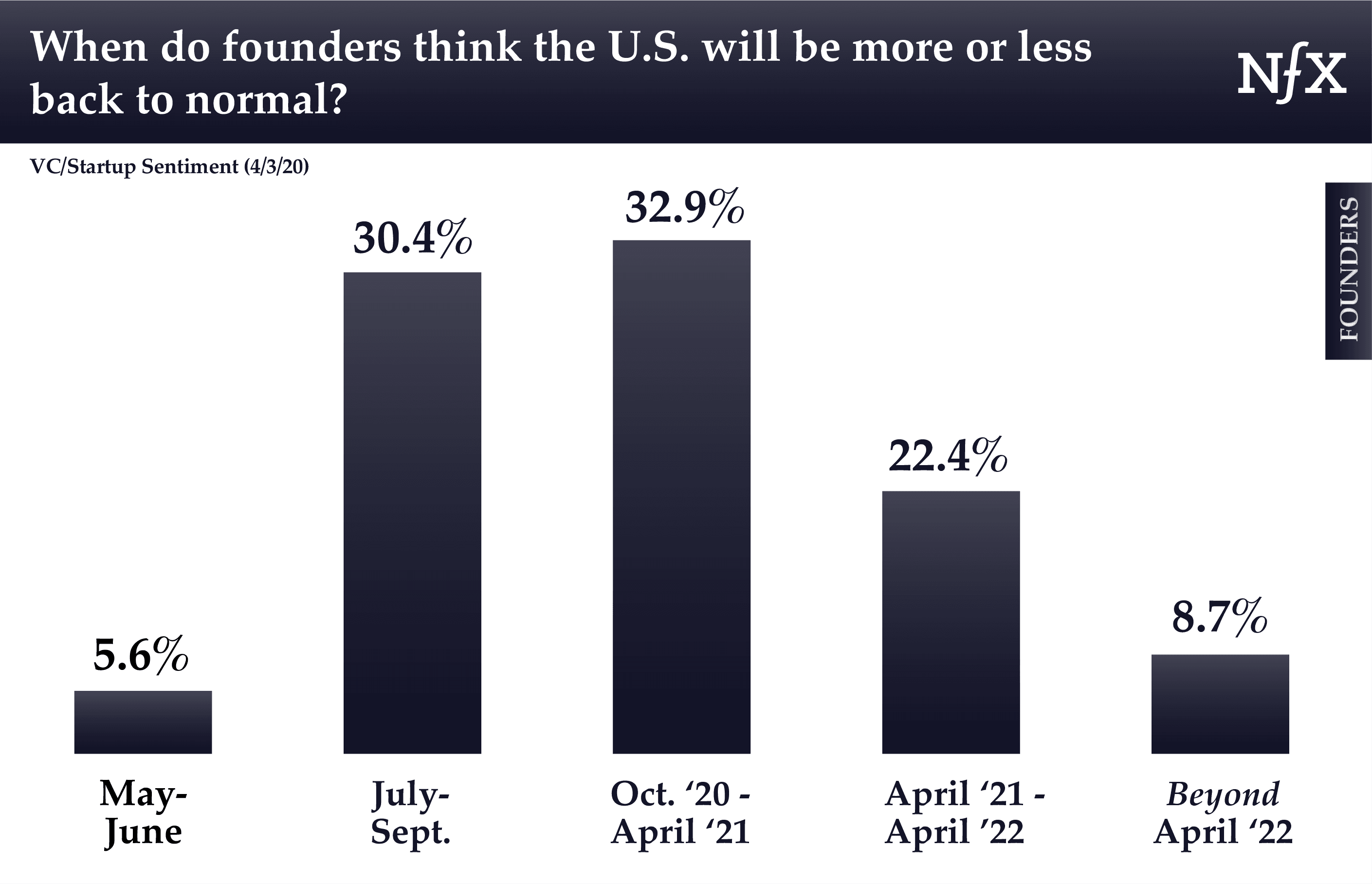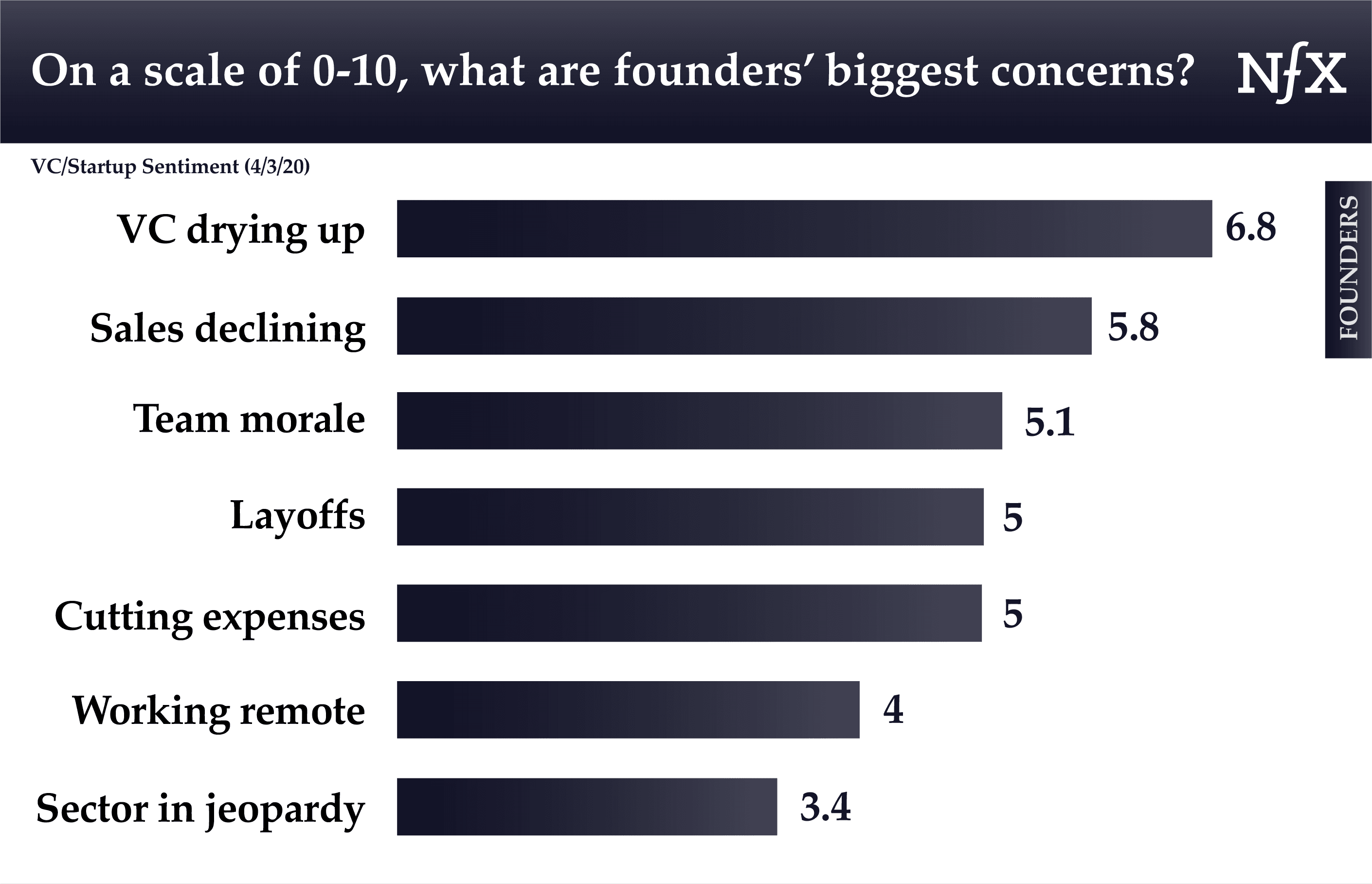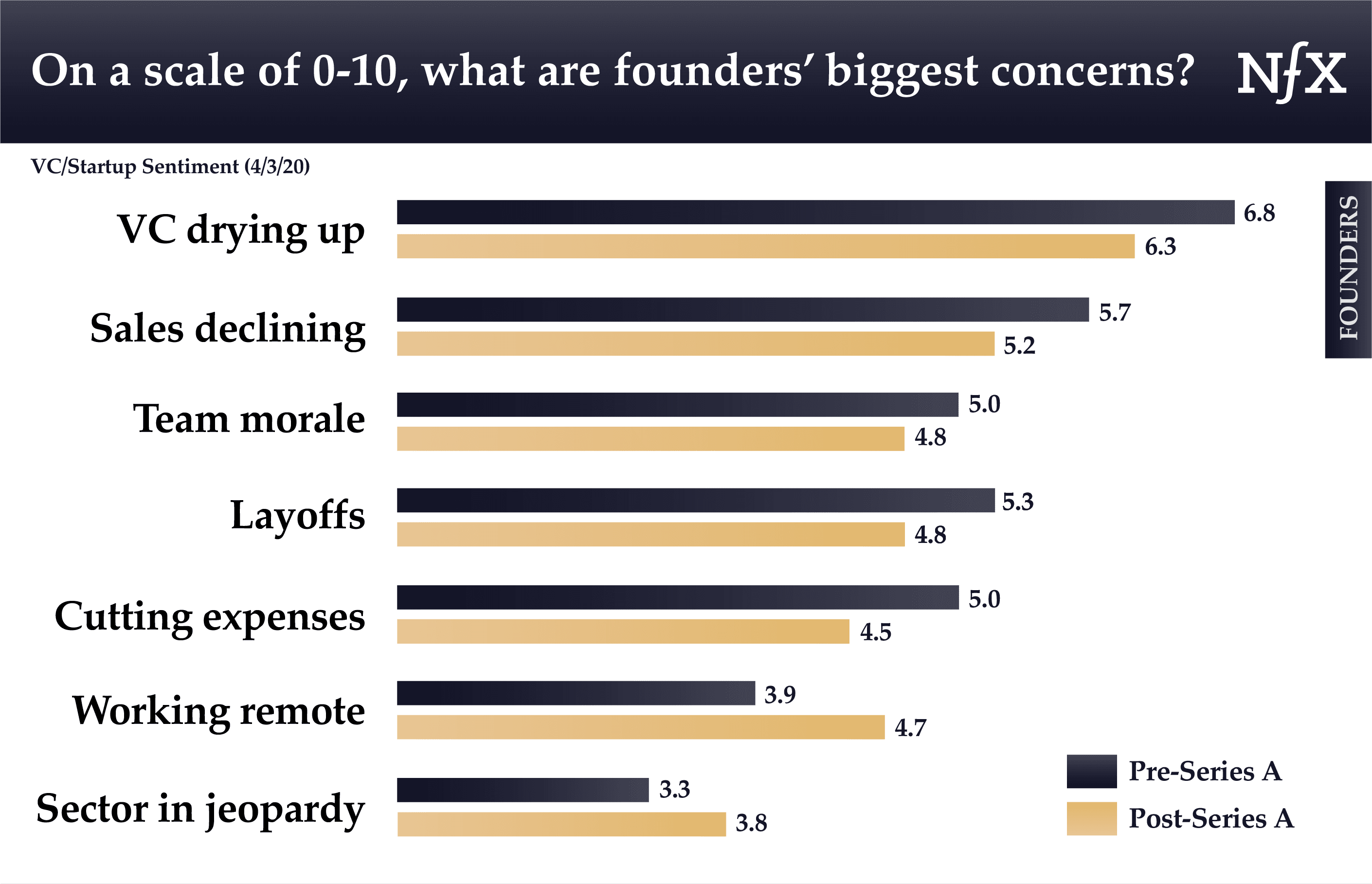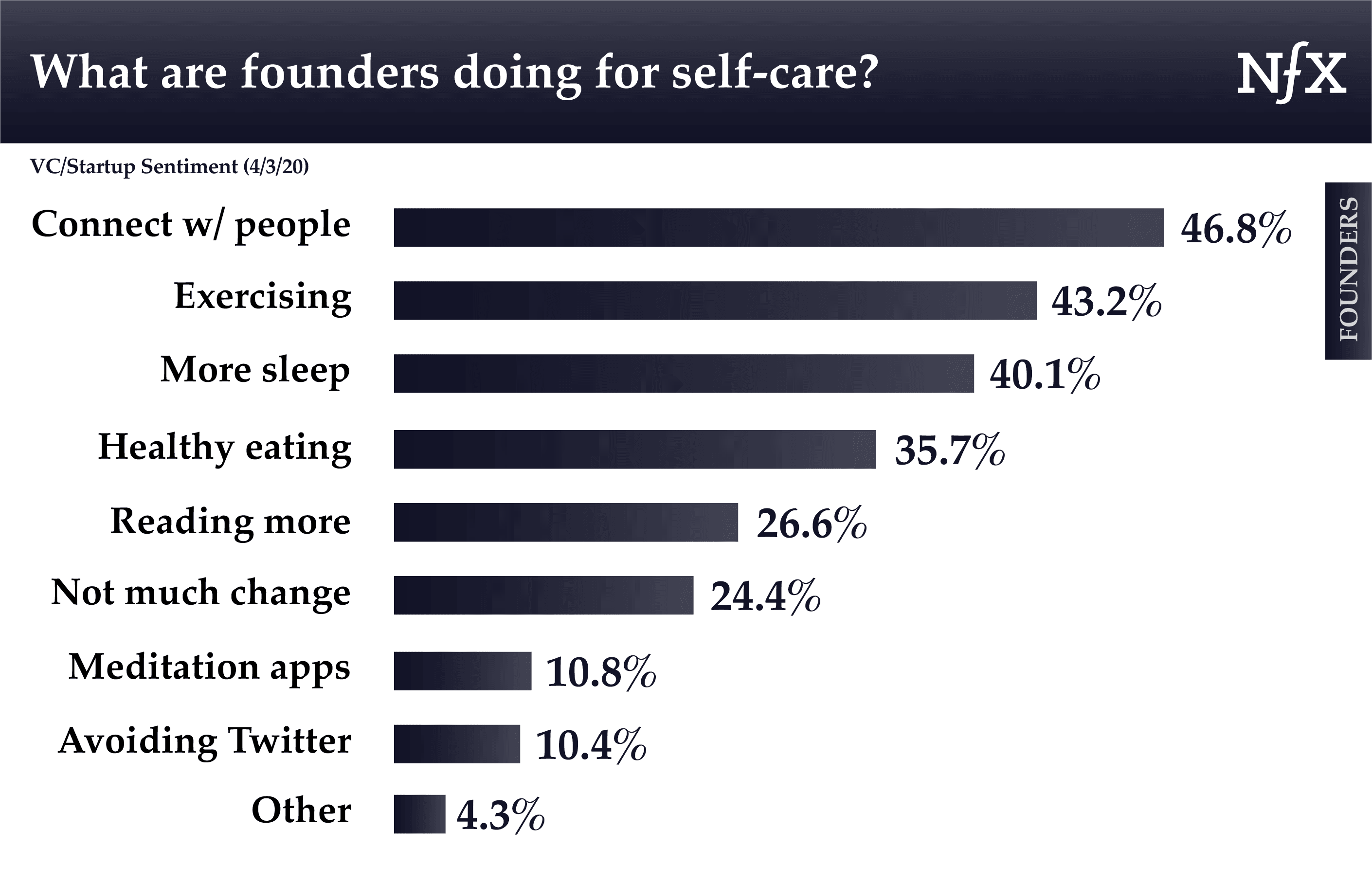 b. Company Changes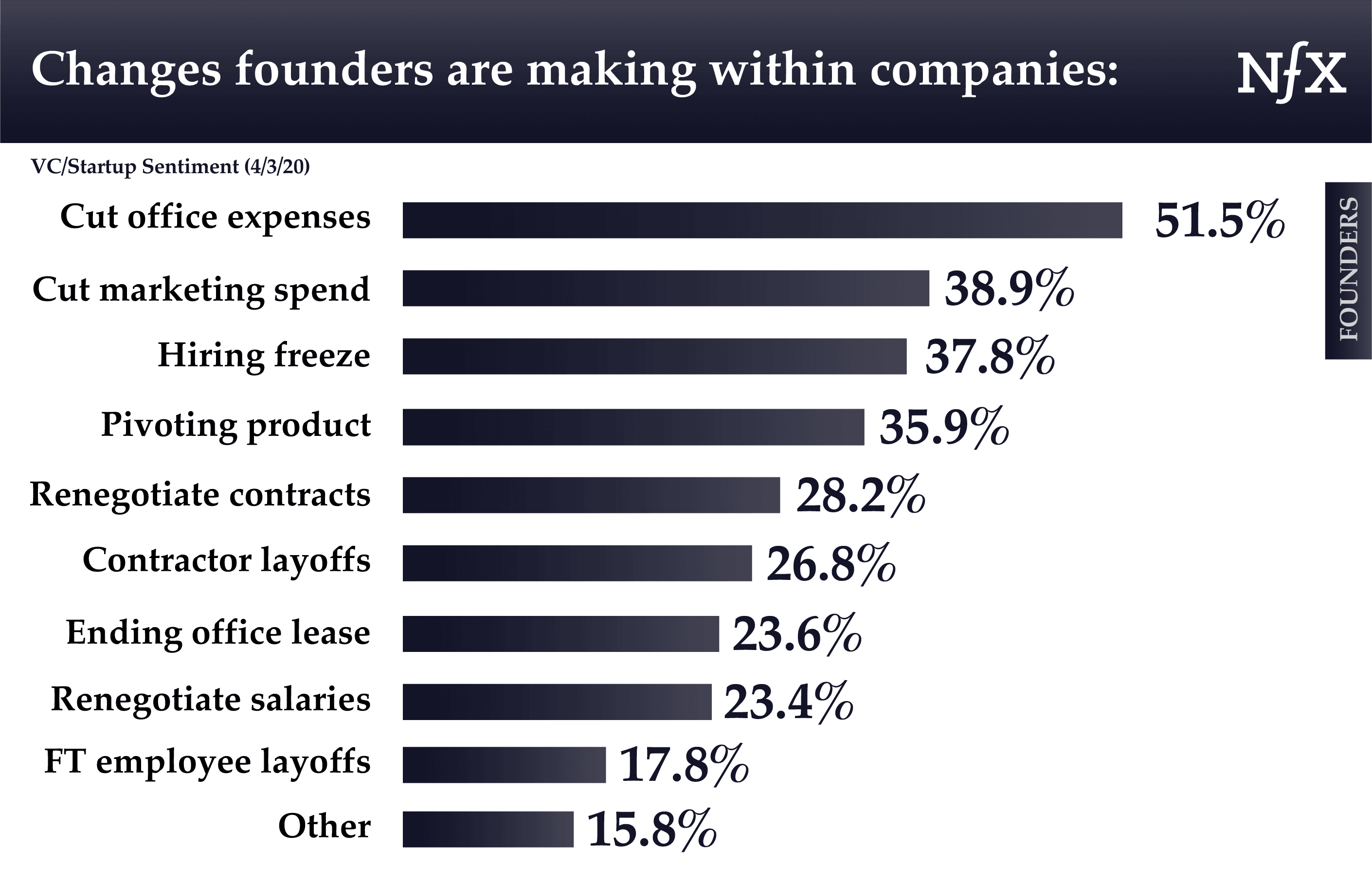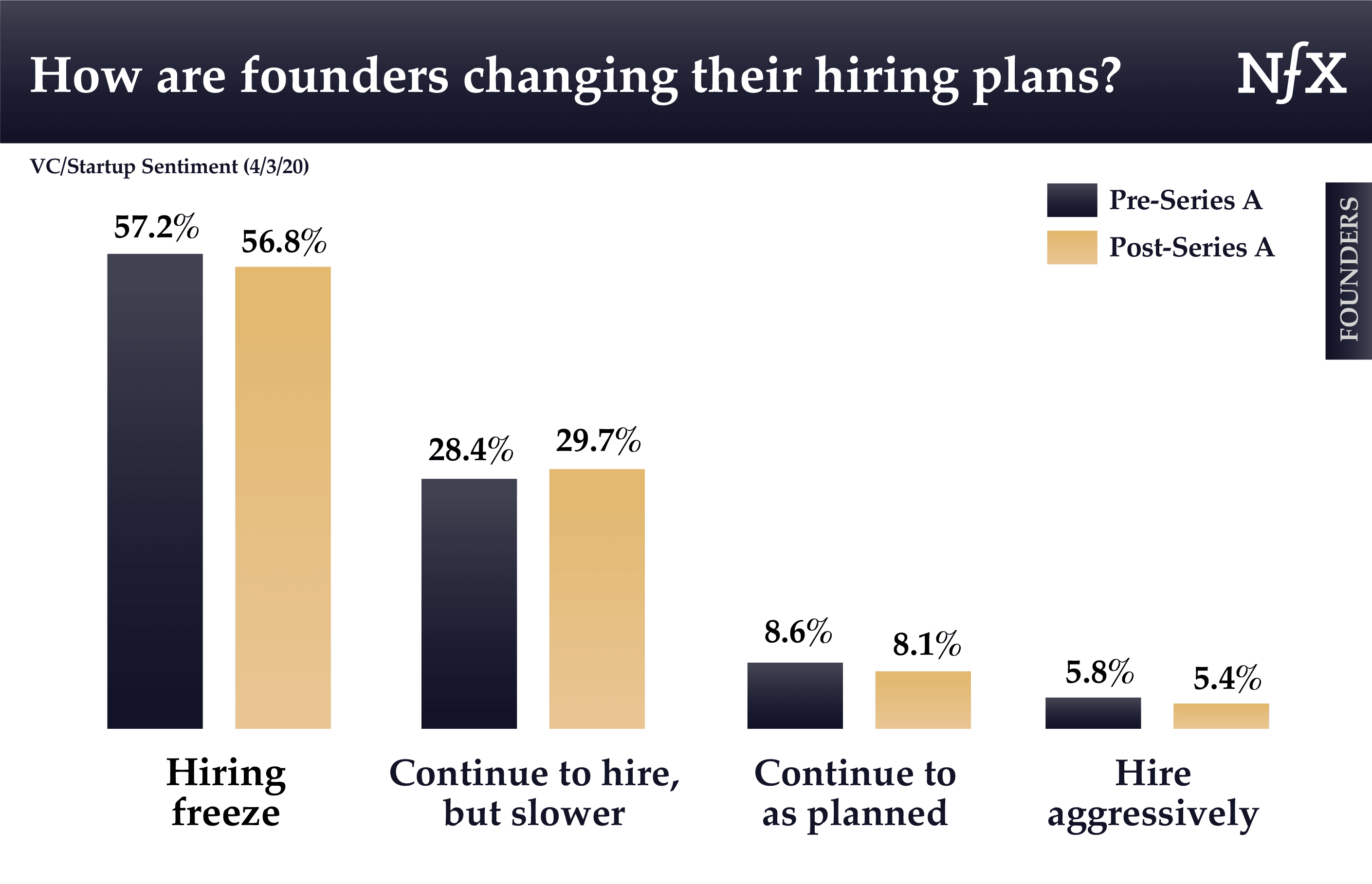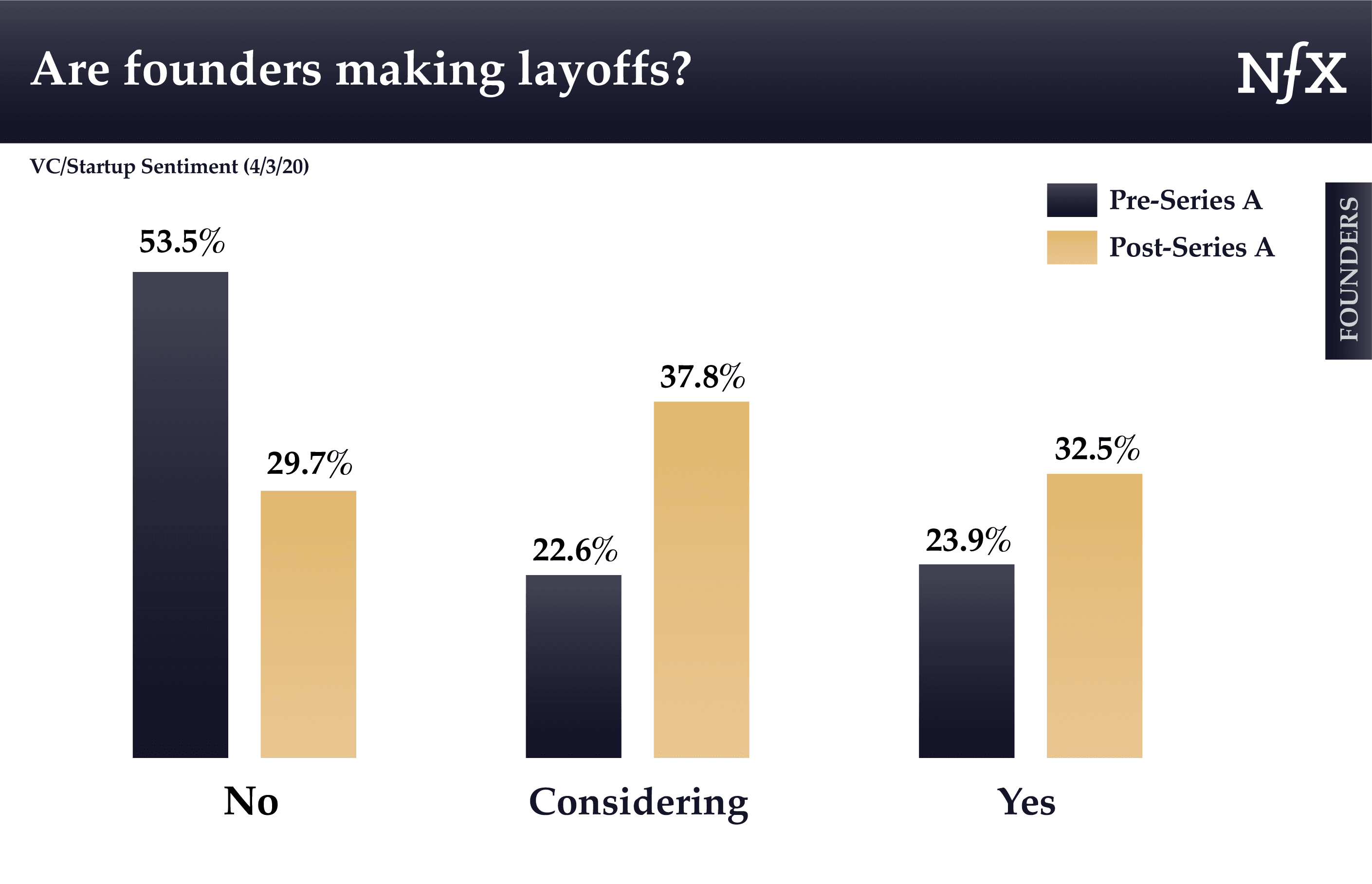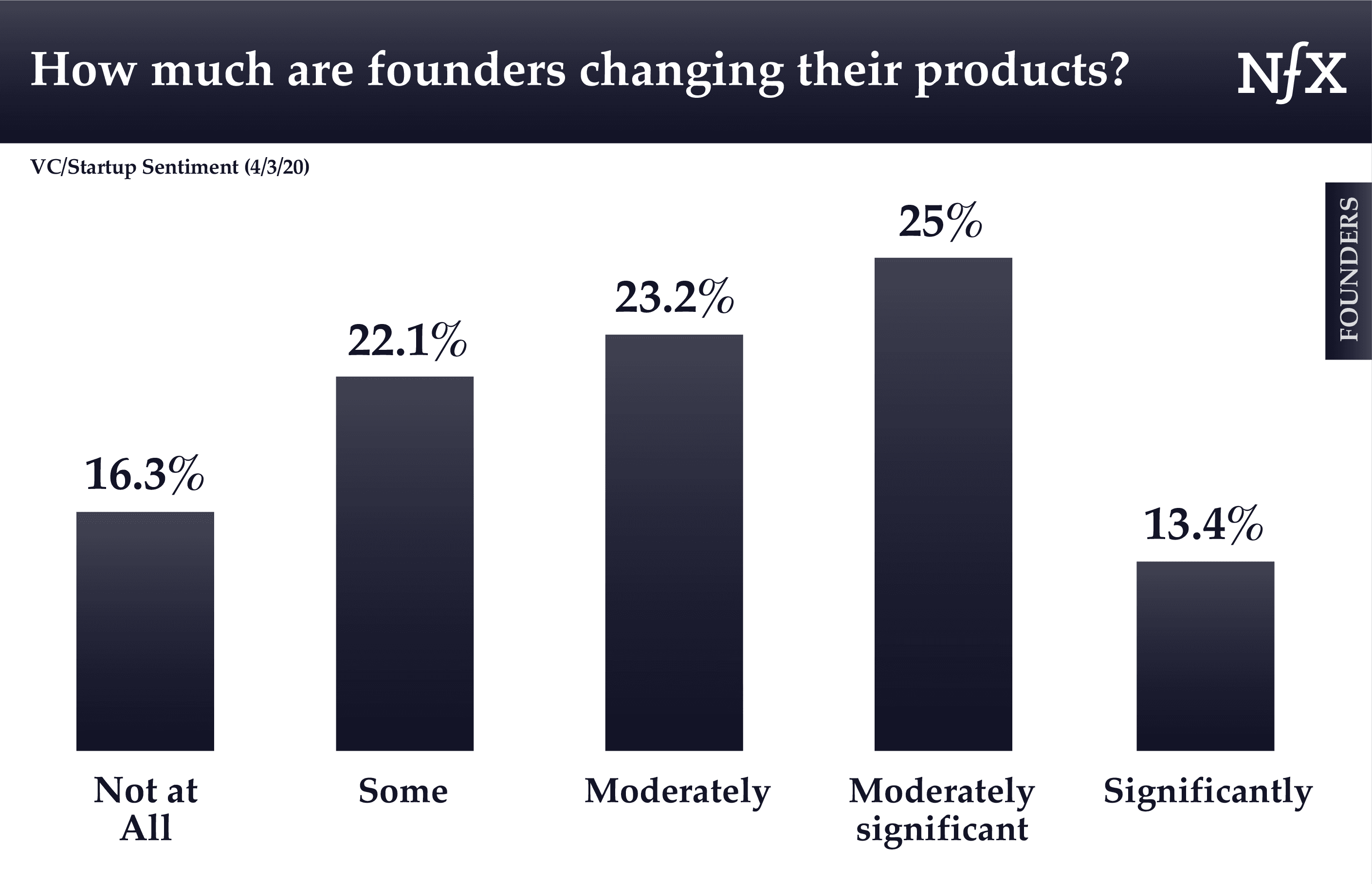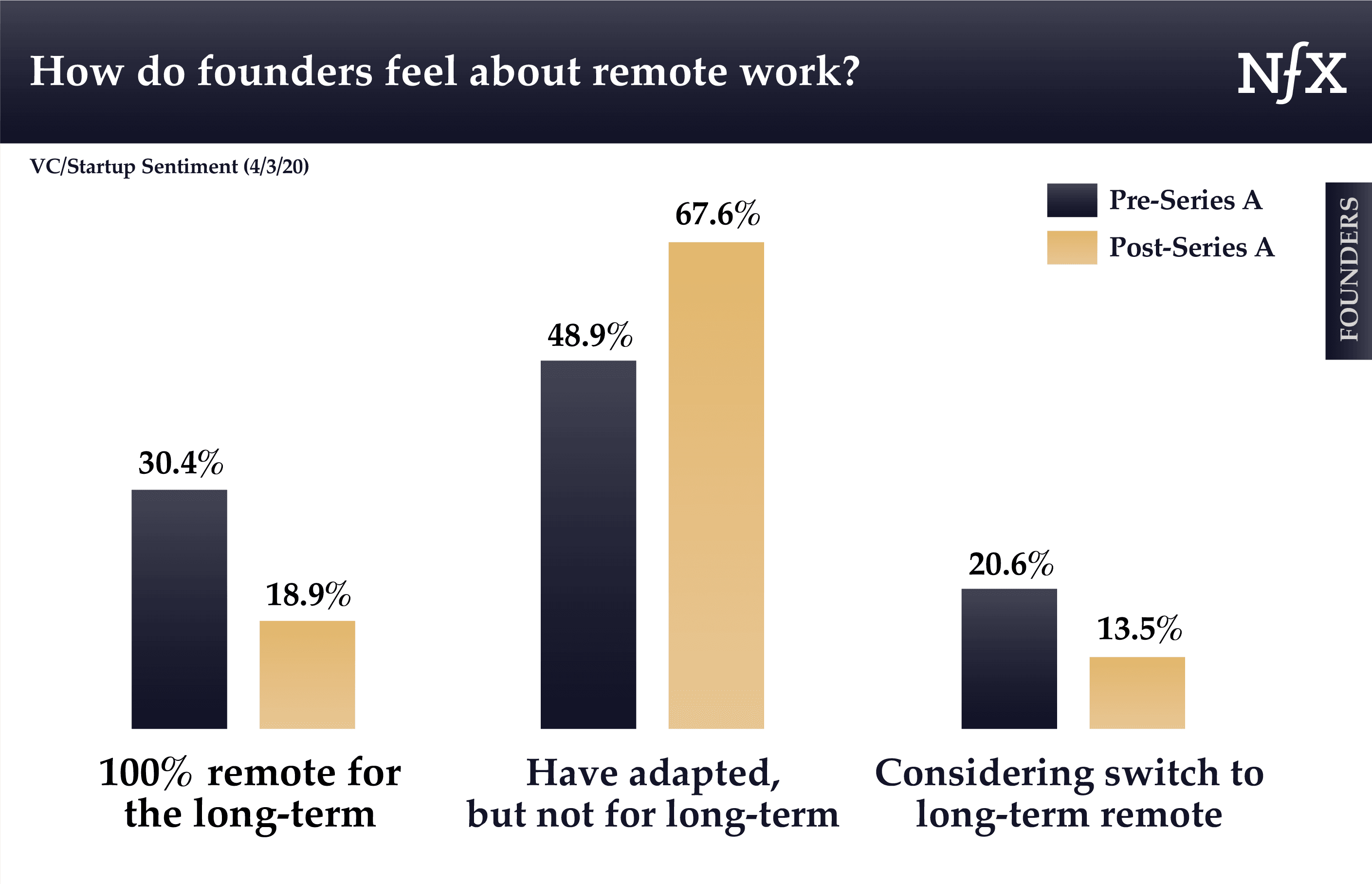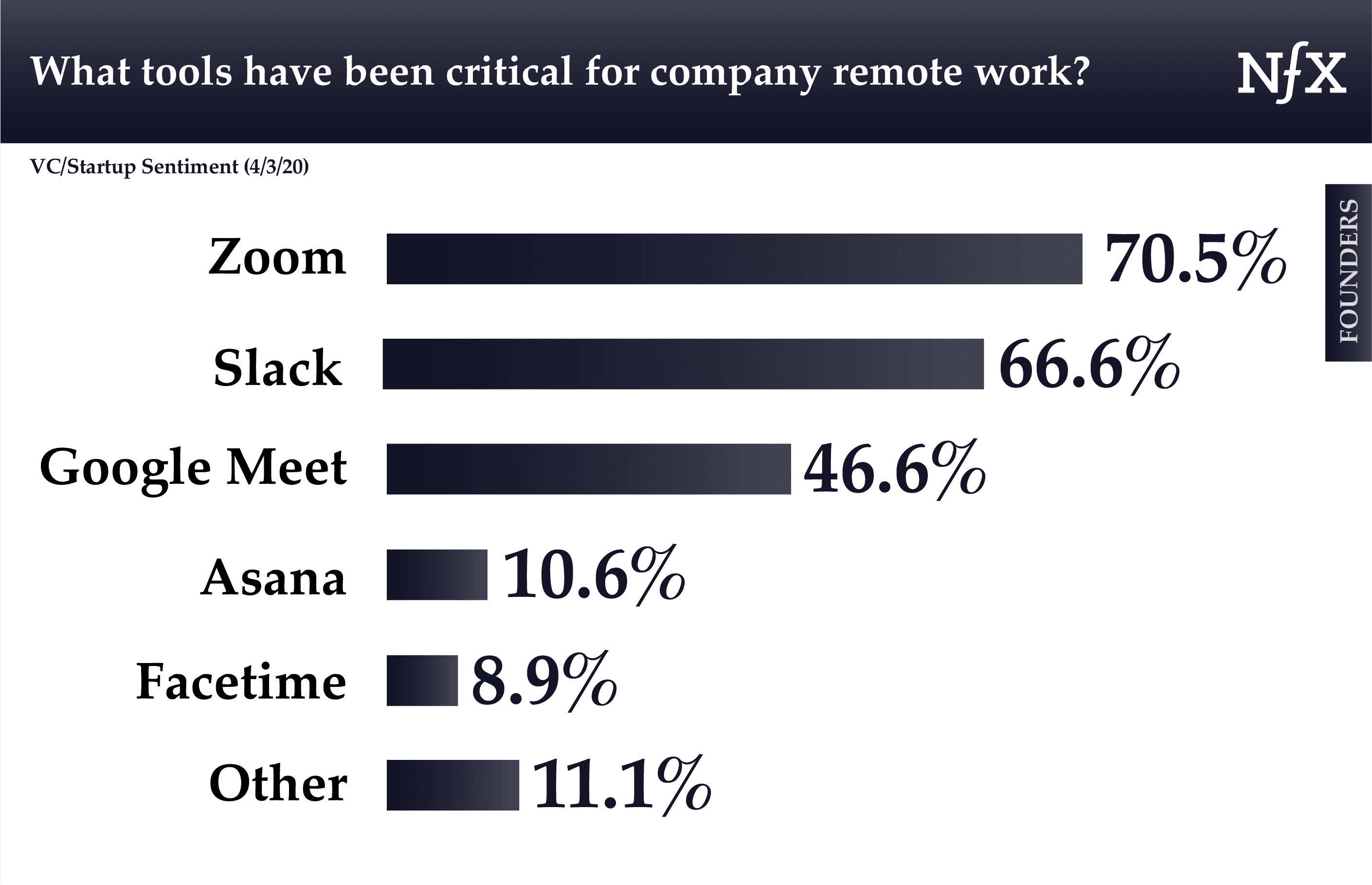 c. Fundraising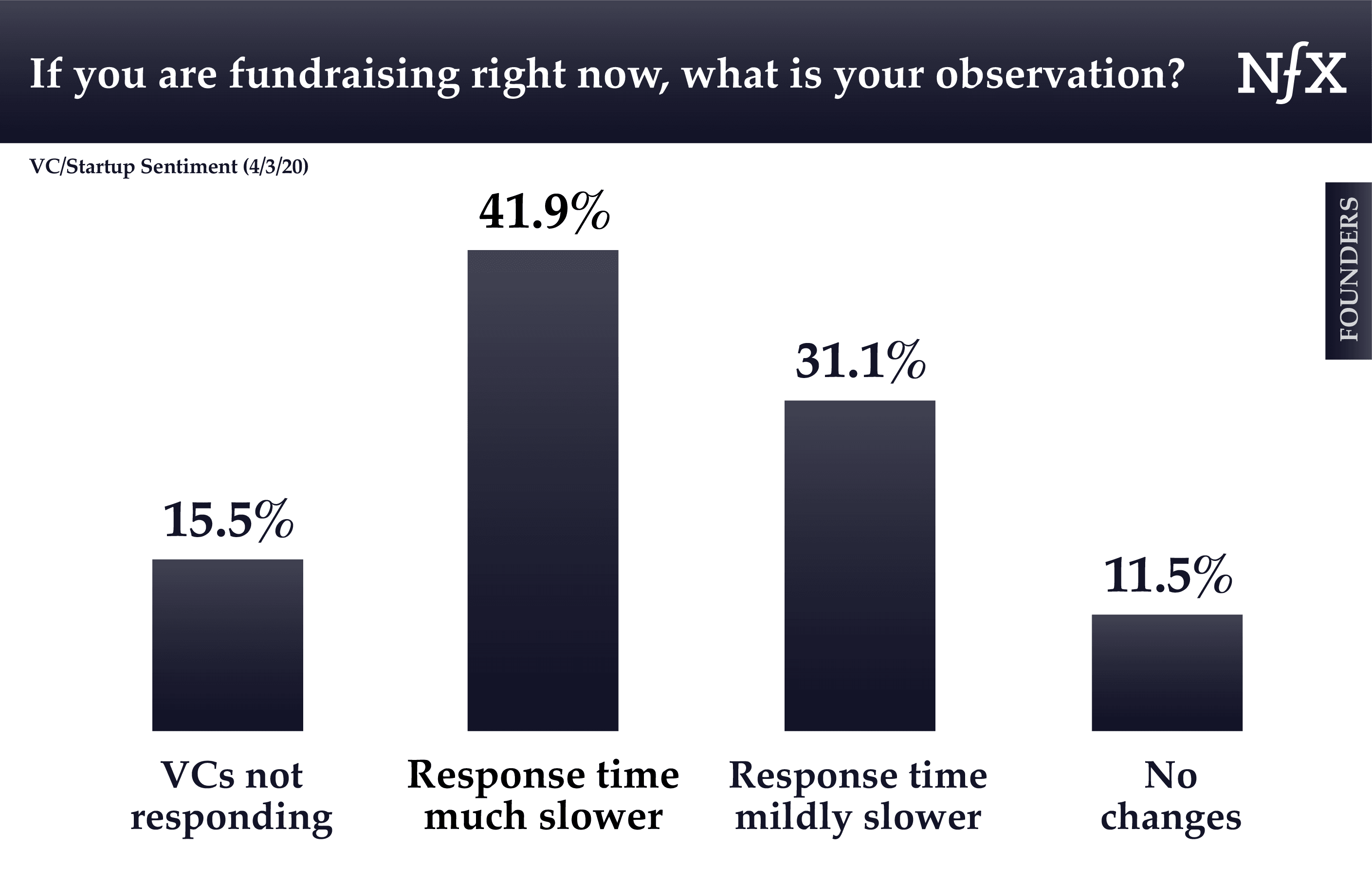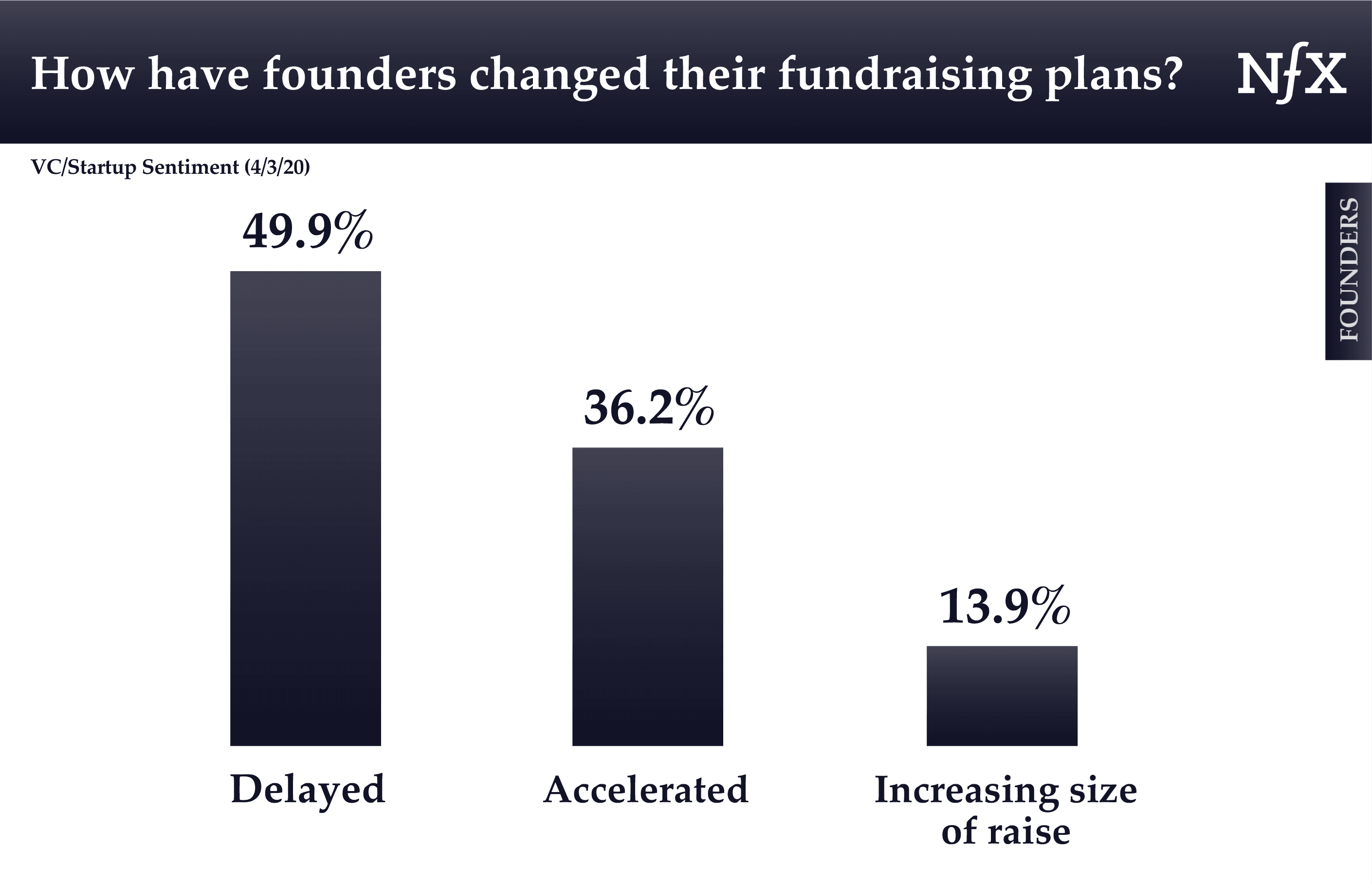 Part II – VC Survey Data
a. VC Sentiment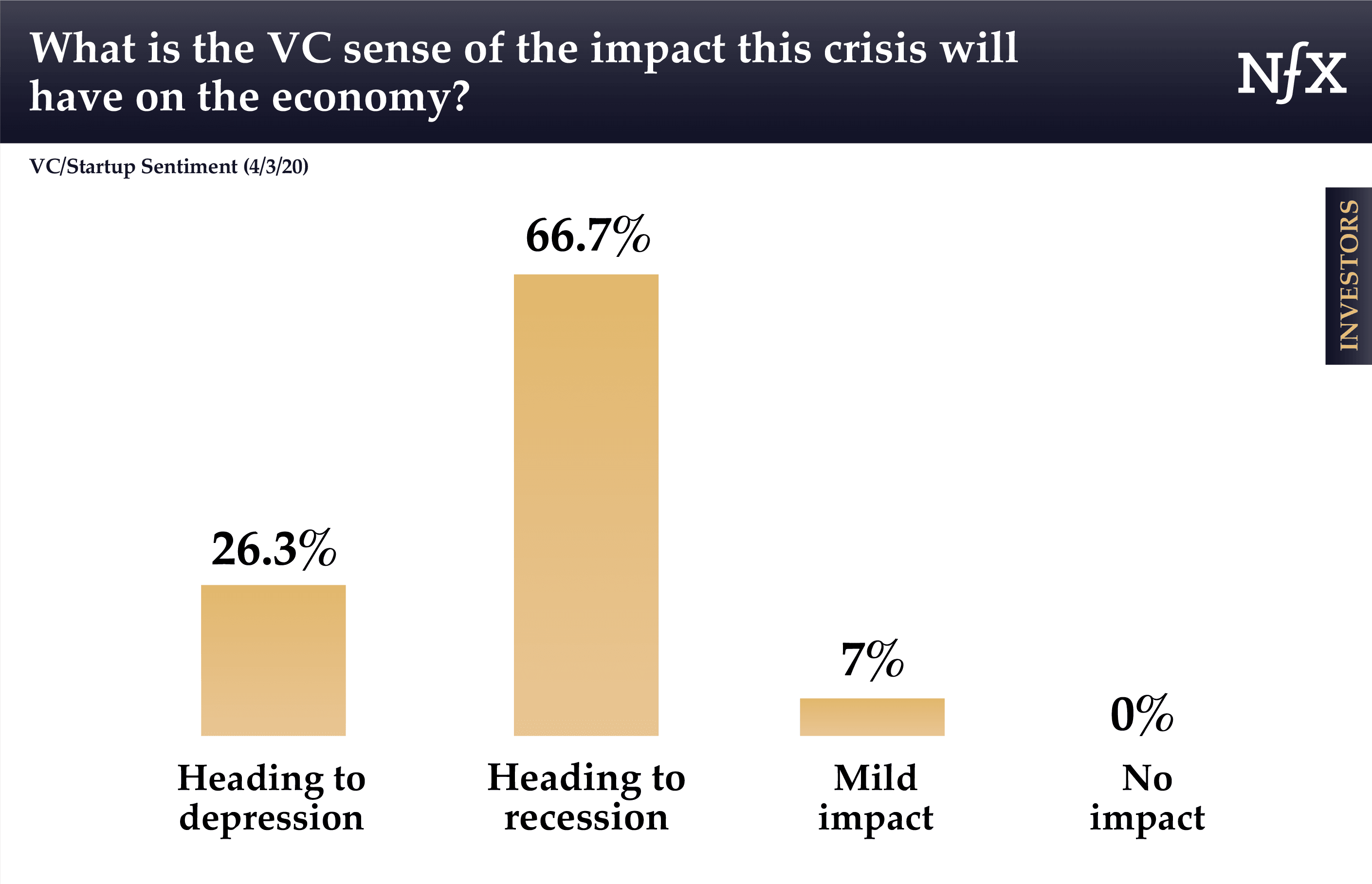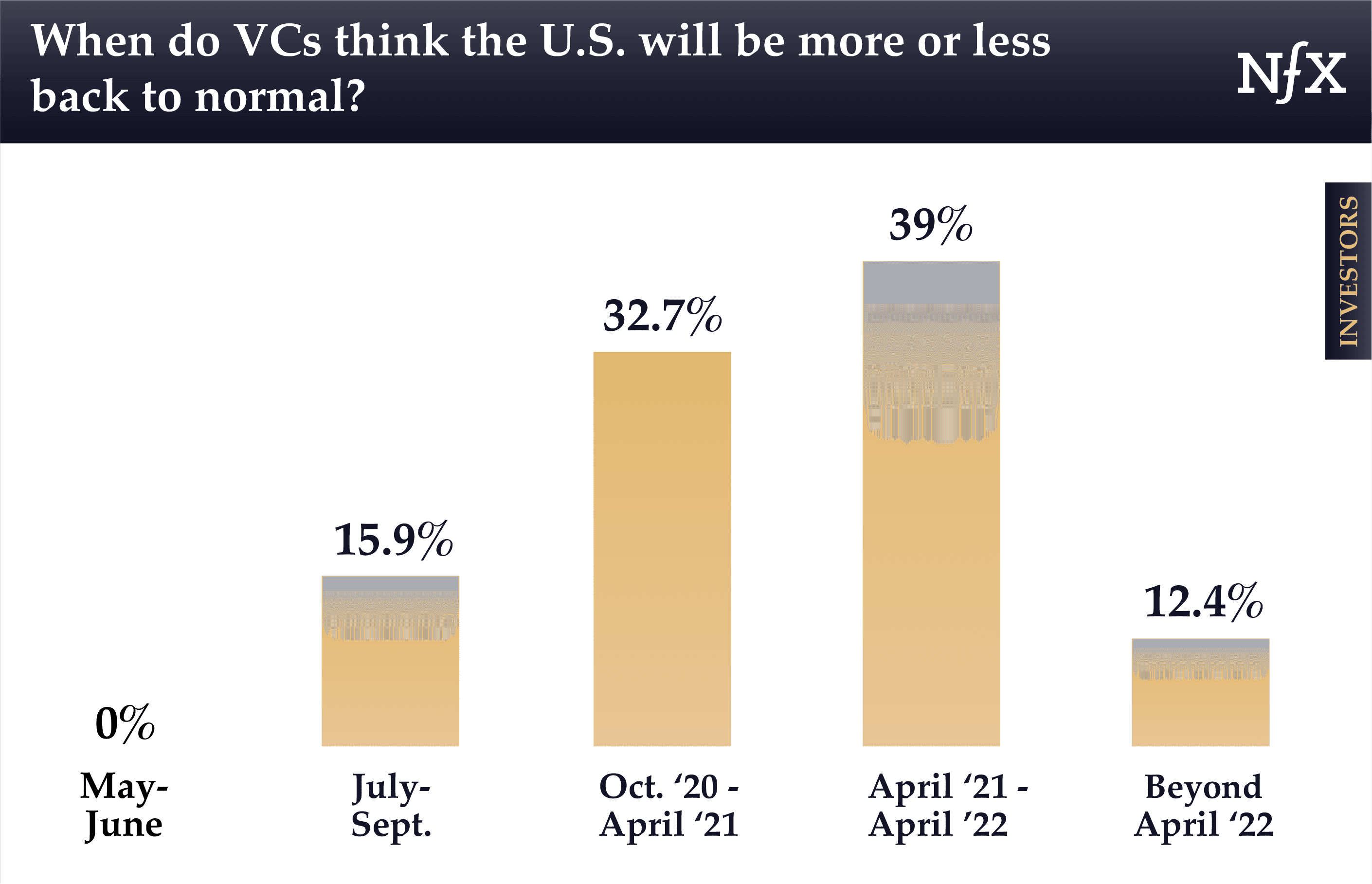 b. Strategic Changes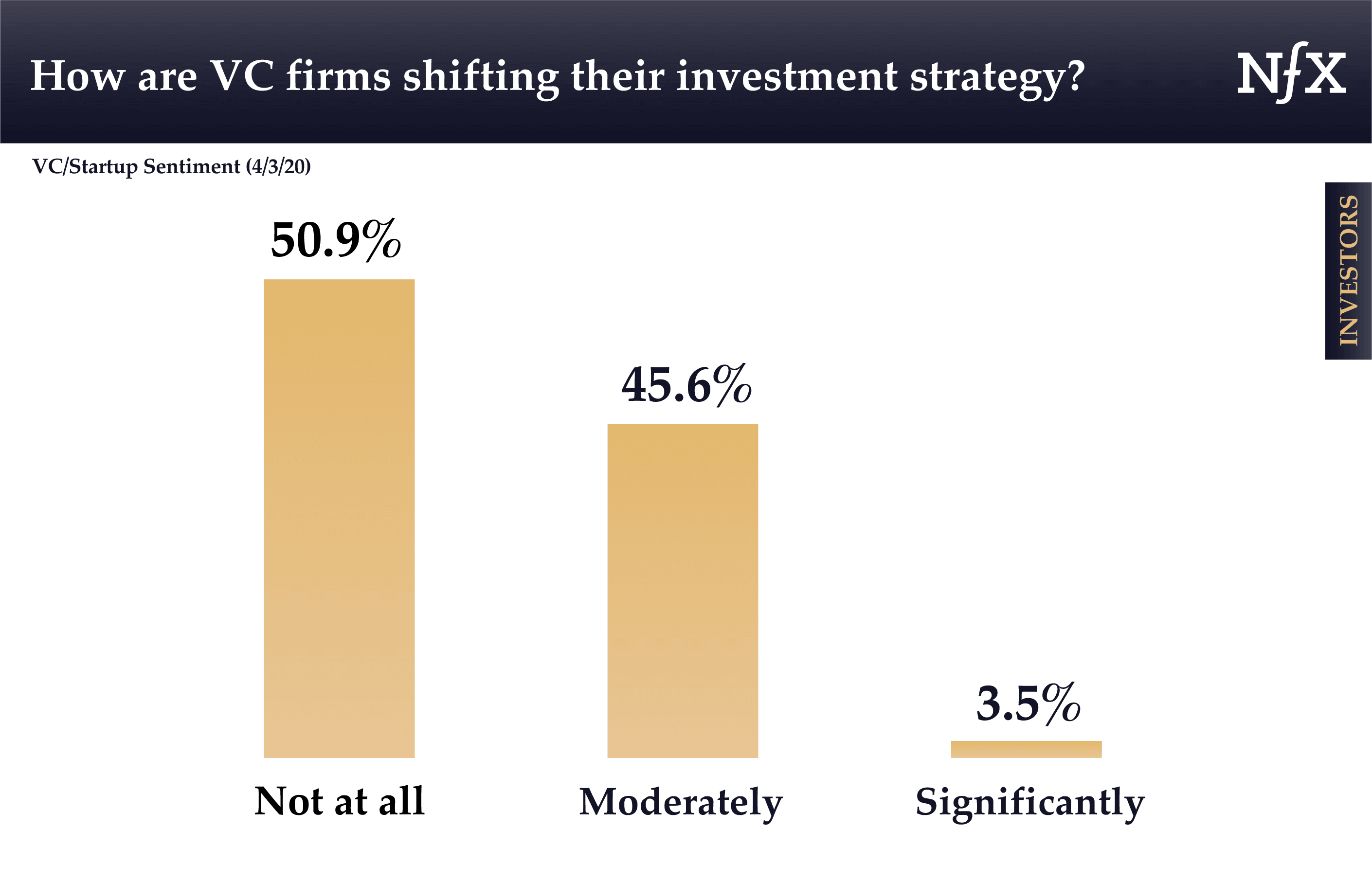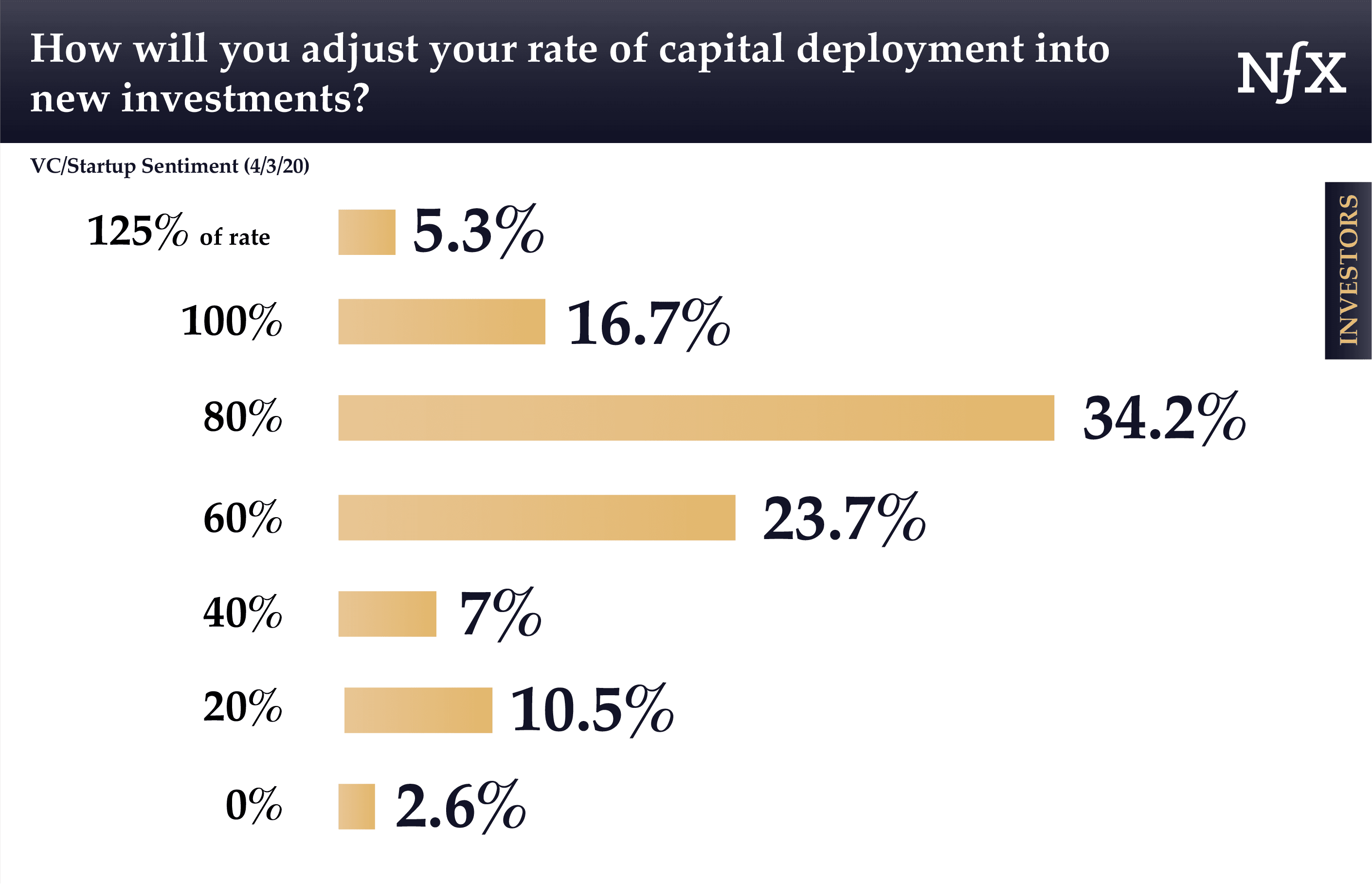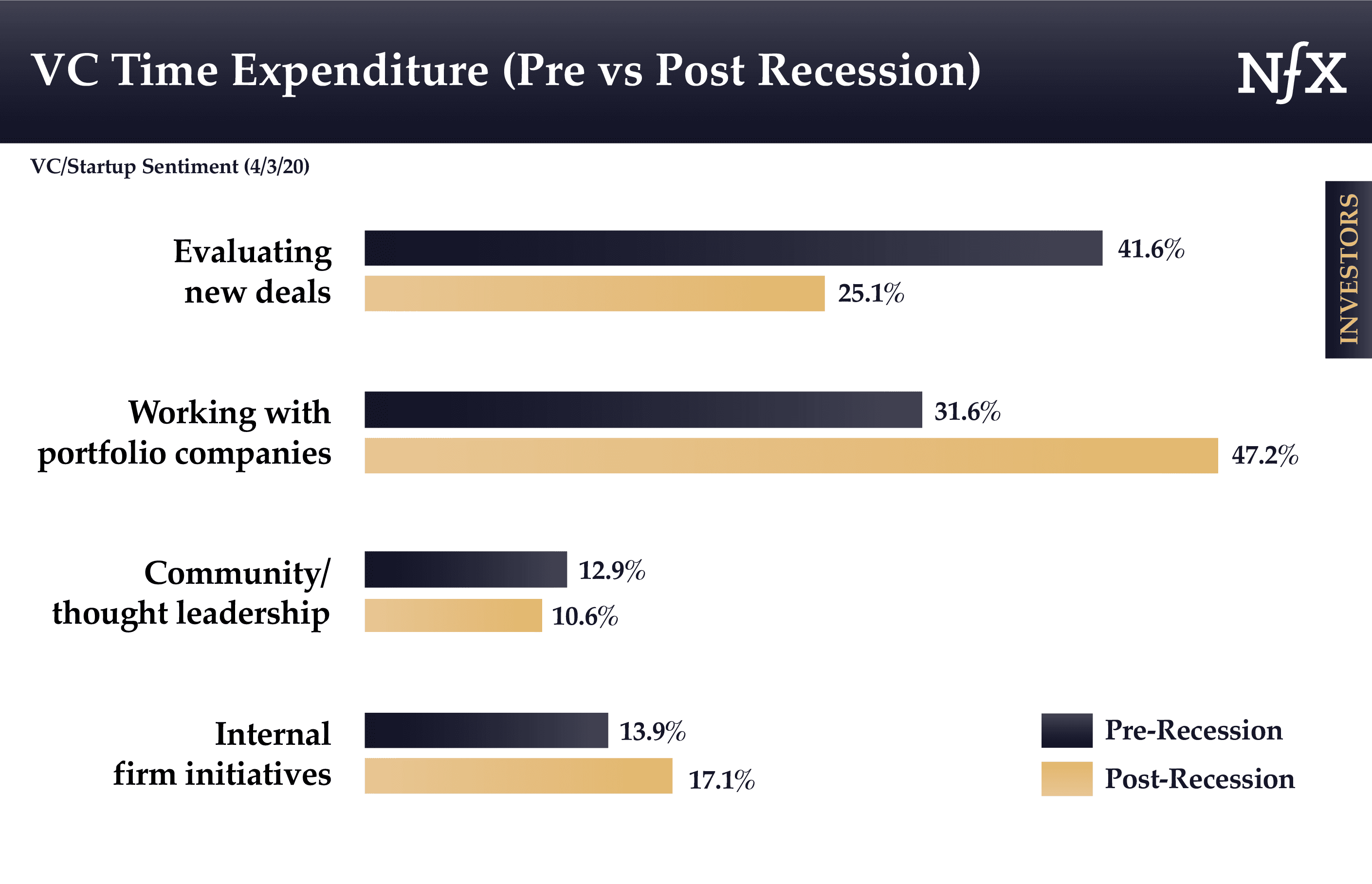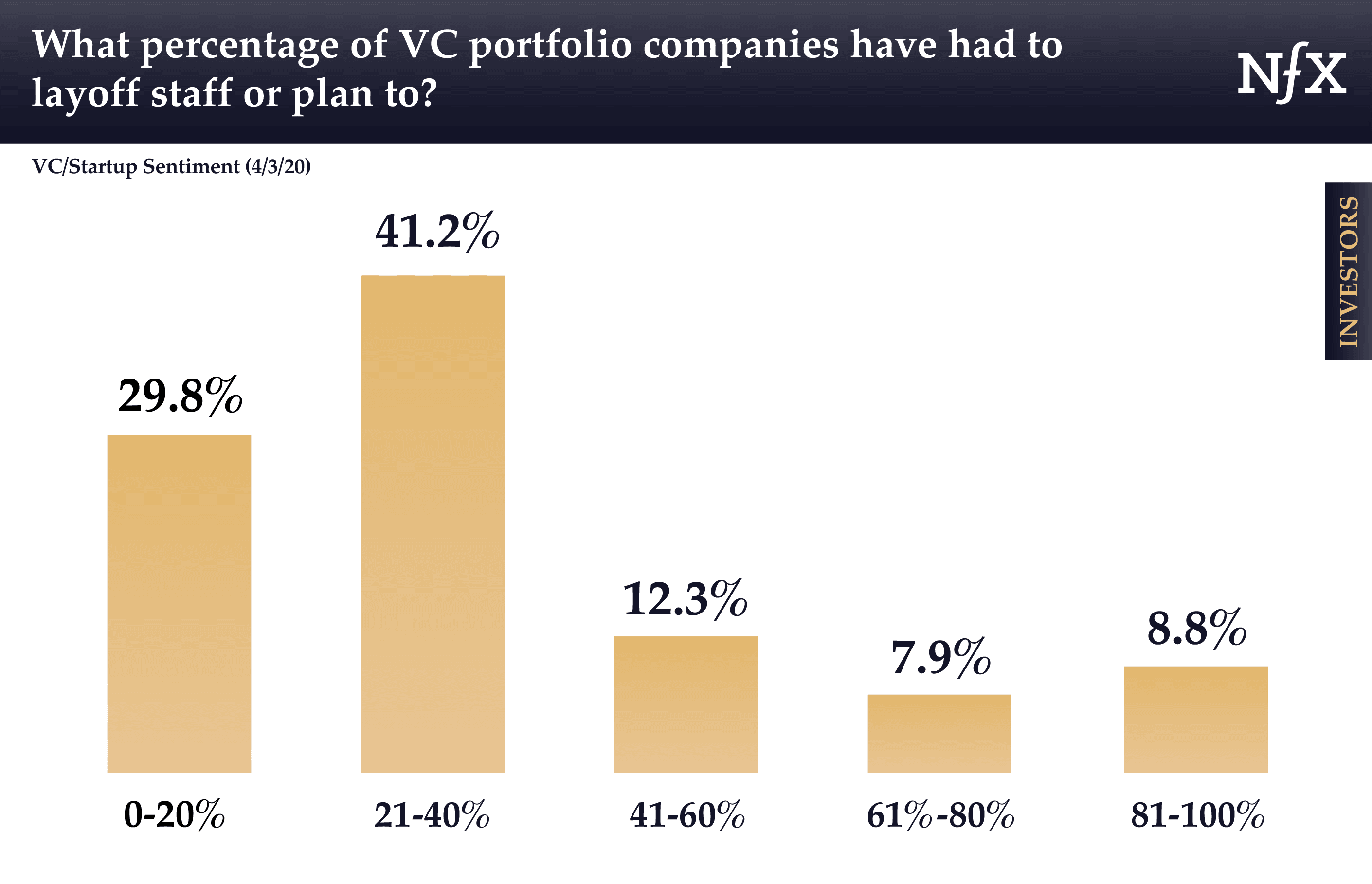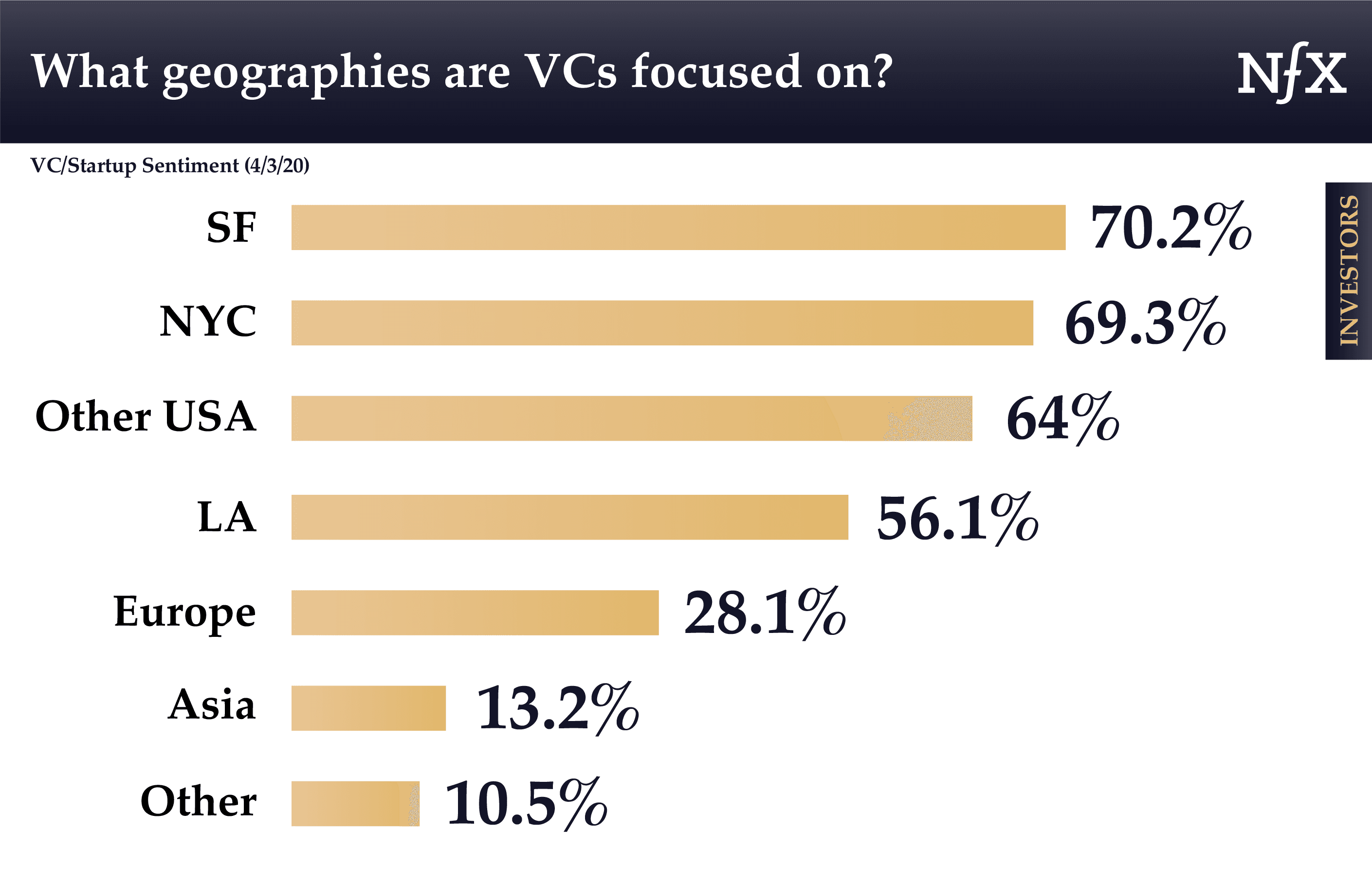 c. Startup Valuations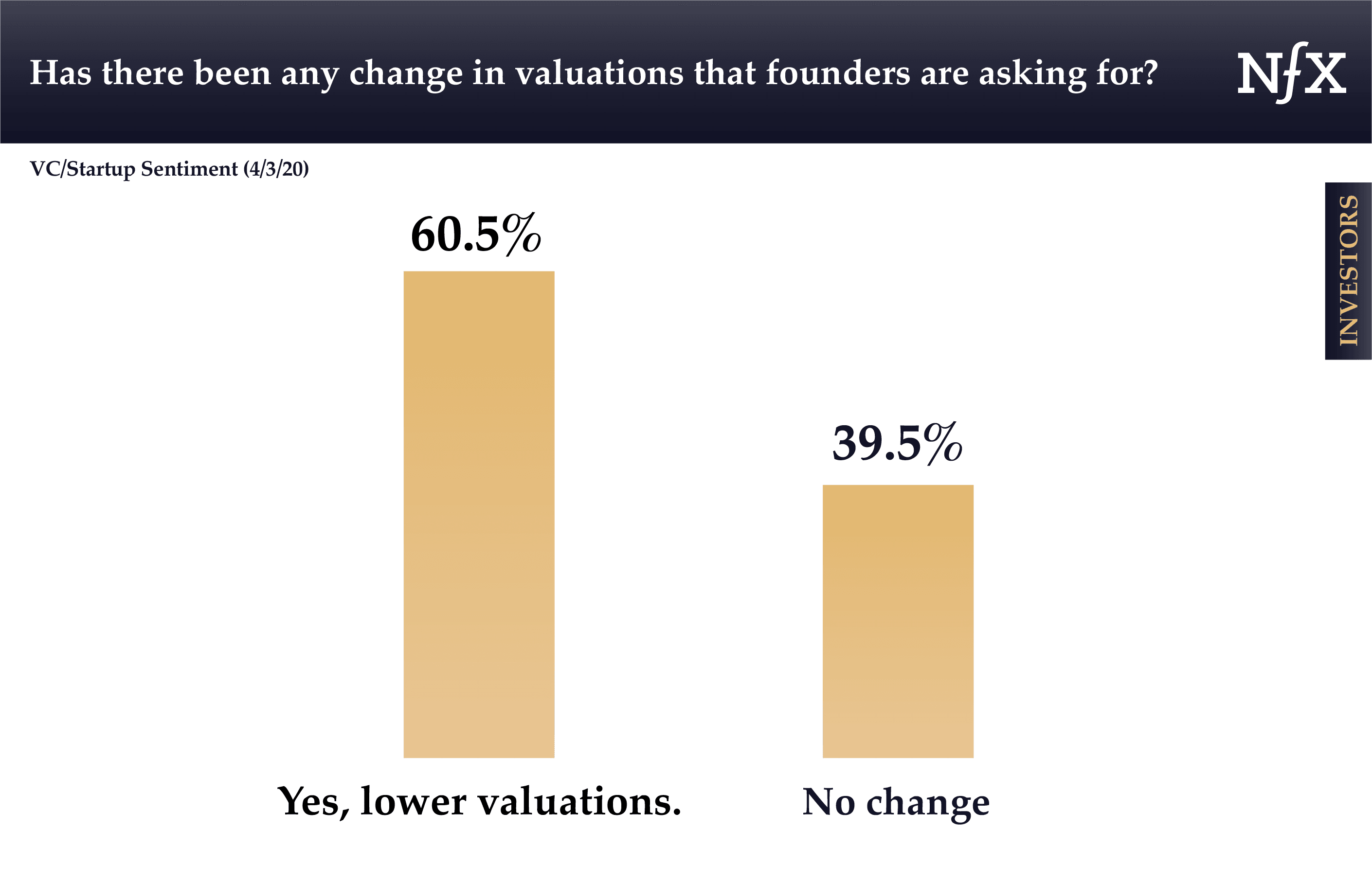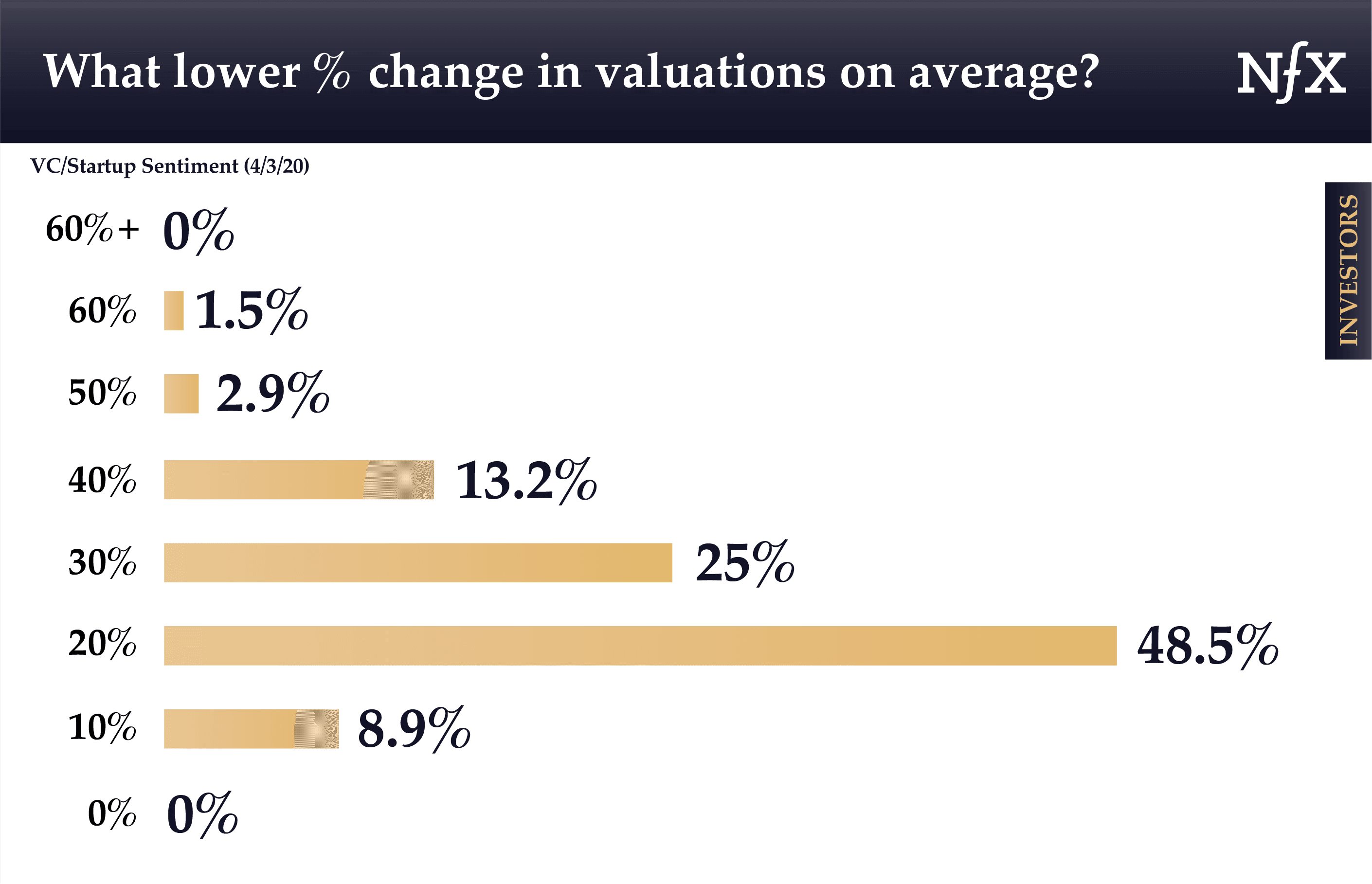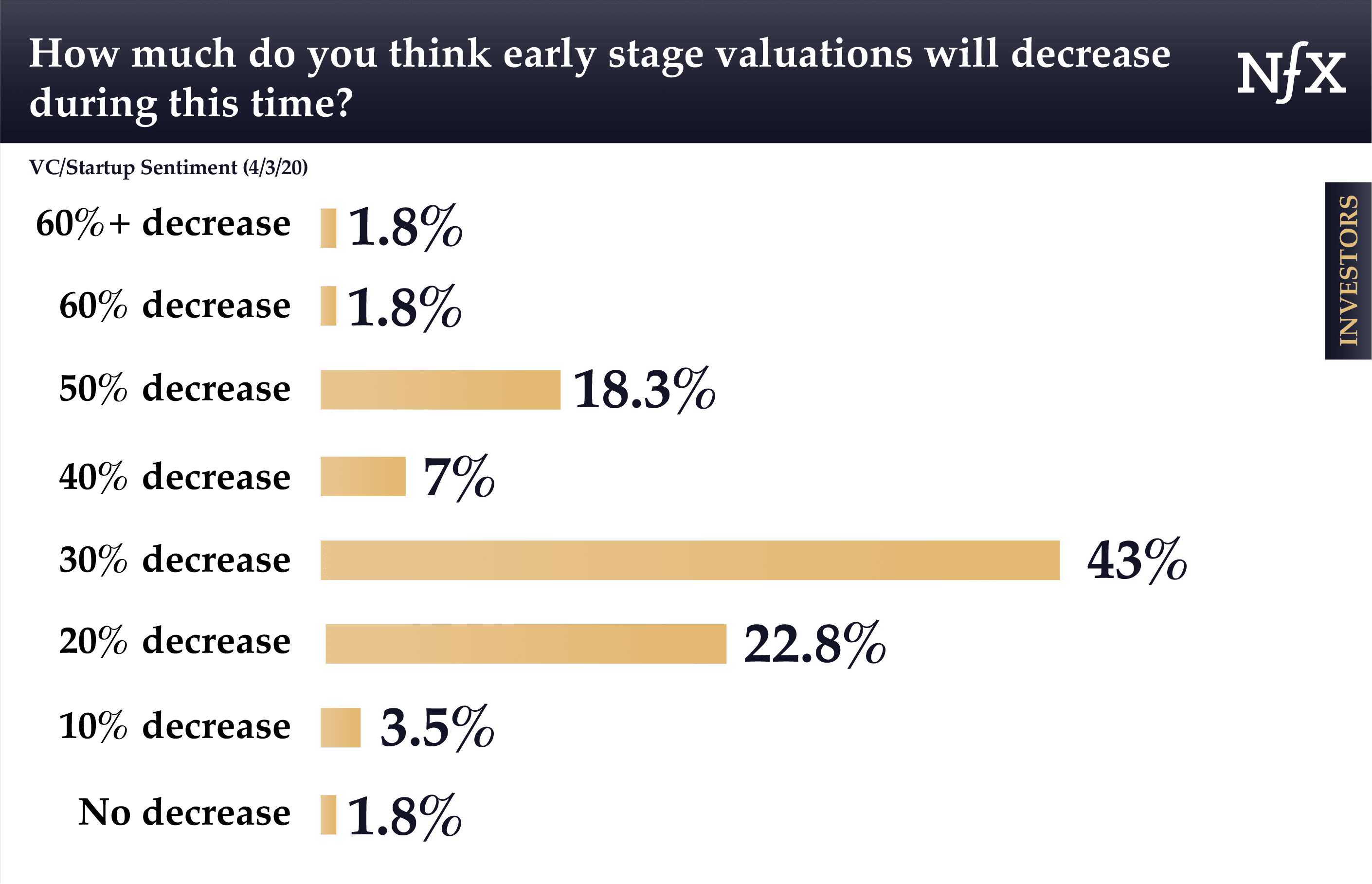 Part III – Historic Data on '08 Downturn Recovery Time, in partnership with Crunchbase

We partnered with Crunchbase to review funding patterns from seed to Series C through the last downturn to understand the impact of the 2008 financial crisis, and what we can learn for today. Startups are being guided by investors to plan for a two-year runway to be able to survive this downturn.
From Crunchbase data we observe a funding reset that started in the fourth quarter of 2008. 2009 was the low point down by 36 percent year over year for seed through Series C funding amounts. 2010 grew year over year by 45 percent. It took two years for funding amounts to exceed 2007 and 2008 invested amounts.
a. Seed to Series C, by Dollar Volume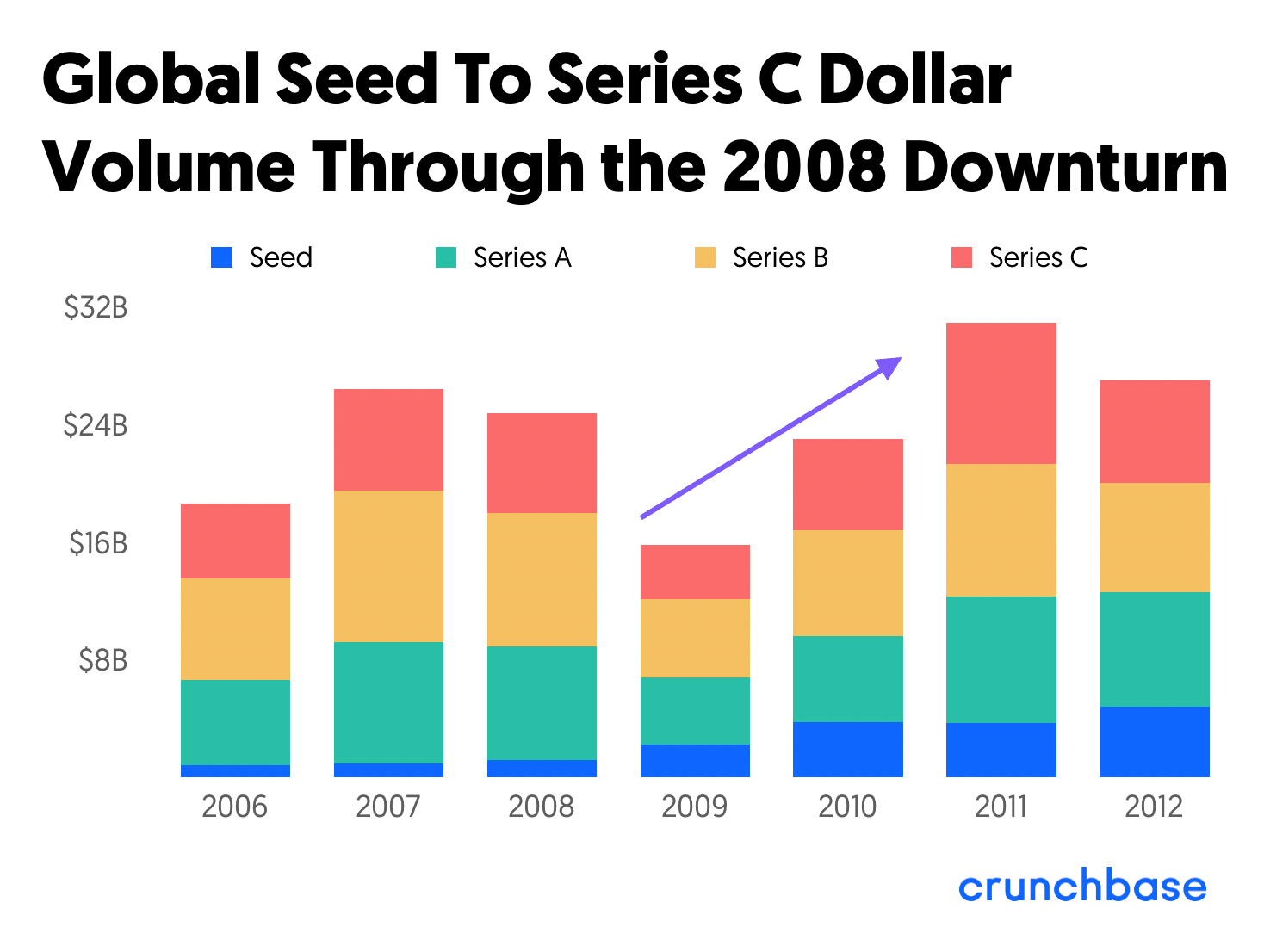 b. Series A to C, by Deal Volume
Funding counts for Series A through C cut back by 27 percent in 2009. Counts grew in 2010 and recovered in 2011 above 2008 funding counts. (It is interesting to note that seed counts–not shown below–grew through this timeframe, as a newer institutional funding stage.)