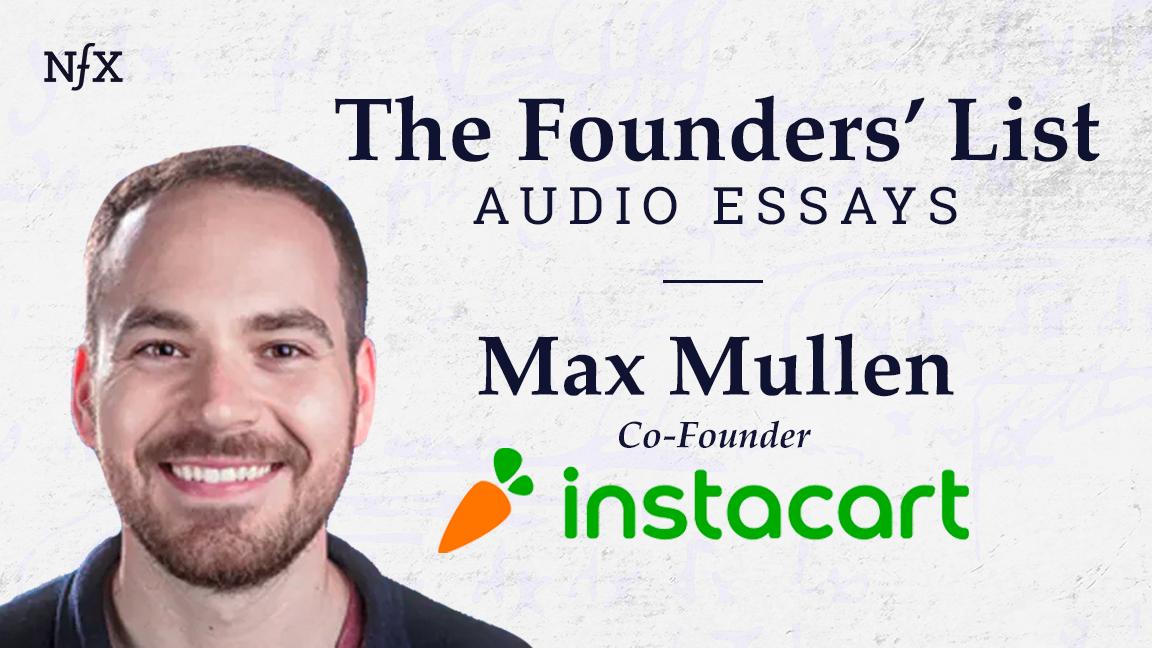 This essay is part of The Founder List by NFX, audible essays from the most prolific leaders in technology, selected by the Founder community.
Text Version
As a product leader, you have many ideas for products and features. On a small team, you might put many of your own ideas directly into the product roadmap without much input from others.
However, as your team grows, your role will transform from idea generation to idea curation. Many great ideas will come from your team, and it is now your responsibility to draw out and promote the best ideas from others.
That's where the product brainstorm comes in. At Instacart we use product brainstorming sessions to ensure that all of the best ideas are heard, and that the entire team participates in the process of creating our product roadmaps.
You can read the full essay here.
Nominate Your Favorite Essay
Each week, we'll be releasing a new audio essay or memo selected by the Founder community. Nominations are rolling, and can be submitted below:
As Founders ourselves, we respect your time. That's why we built BriefLink, a new software tool that minimizes the upfront time of getting the VC meeting.
Simply tell us about your company in 9 easy questions, and you'll hear from us if it's a fit.
Tell The NFX Team about your company