Announcing Mammoth Biosciences' $45M Series B
Mammoth is now the bio-platform for next-generation CRISPR products across therapeutics and diagnostics.
NFX portfolio company Mammoth Biosciences today announced a $45M Series B, led by Decheng Capital, with participation from Alphabet's Verily Life Sciences and Brook Byers of Kleiner Perkins, among others. Additionally, Mammoth Dr. Min Cui, Ph.D., of Decheng, Jeff Huber the founding CEO of GRAIL will be joining the board. Lloyd Minor, the dean of Stanford Medical School, will be joining the company's advisory board.
In addition to raising a new round, Mammoth is also announcing a collaboration with UCSF to explore the feasibility of a rapid coronavirus diagnostic test through Charles Chu, who is a member of Mammoth's scientific advisory board.
NFX led the pre-seed and seed rounds of Mammoth, and participated heavily in the Series A,  and now the Series B.
Gene-Editing
Mammoth has recently signed a large deal with Horizon Discovery to collaborate on bringing select new Mammoth gene-editing product offerings to the bioproduction market.
This is significant because it highlights the bio-platform approach of Mammoth which builds network effects over time. Mammoth has created a platform across therapeutic and diagnostic applications and now allows partners, like Horizon, to plug in to develop new products and services that wouldn't be possible without Mammoth.
Mammoth's platform combines two forms of IP that make the business defensible: 1) "wet" IP of CRISPR Cas proteins, and 2) "dry" IP on the data and AI side. Mammoth is the #1 holder of CRISPR IP now. Over time, working deeply and closely with partners, Mammoth will build up a data set that will speed the development of new products in both gene-editing and diagnostics.
World-Changing Tech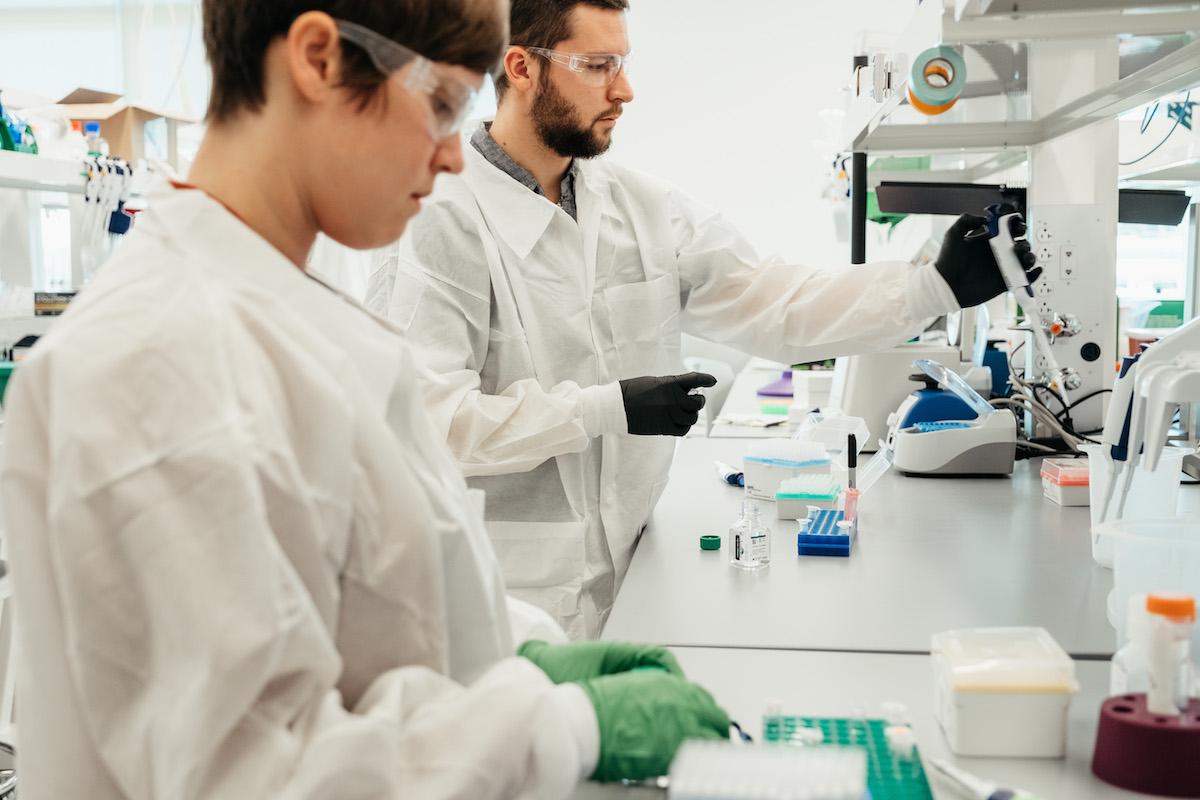 Mammoth's aim is to change how biology is programmed over the next 30 years, playing a similar role to Microsoft over the last 40 years when they married an operating system to the microchip in 1976, creating a new 2-sided platform for personal computing.
It's All About the People
The Founders and team of Mammoth are very unique and extraordinarily talented people, including Mammoth CEO Trevor Martin, Janice Chen, Lucas Harrington, and Jennifer Doudna. The company also recently announced that two other industry titans have joined the company. Peter Nell, the new Chief Business Officer in charge of therapeutics, from co-founding Casebia Therapeutics and many years at Bayer and Ted Tisch, the new COO, previously COO at Synthego and many years at Bio-Rad prior to that.
We're all lucky to have such a talented team assembled.