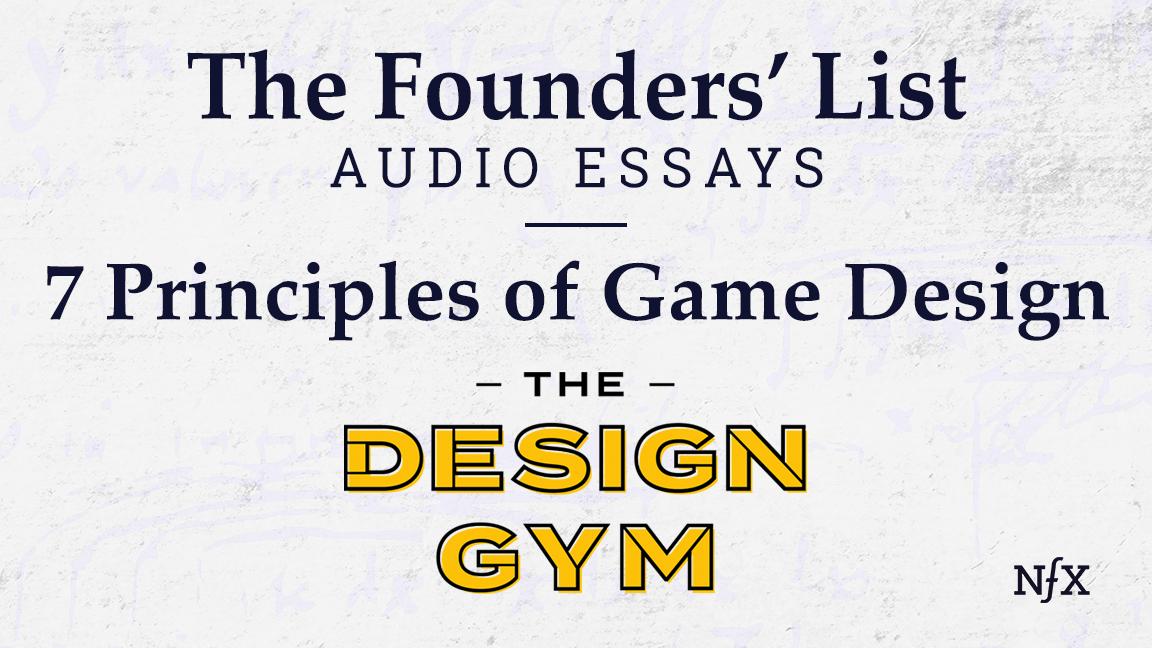 This is The Founders' List – audio versions of essays from technology's most important leaders, selected by the founder community.
Life is, by some measures, an infinite game, where the rules constantly change and winners turn into losers, and vice versa. This article is titled, "7 Principles of Game Design" and was written by The Design Gym – an NYC-based agency that has worked with top companies like Instagram, Netflix, Etsy, and many more.
Setting up games, with clear goals and constraints helps focus our energies and efforts and can improve and clarify outcomes and motivate us to move forward to the next clearly defined challenge and reward cycle.
Read the essay here – https://www.thedesigngym.com/seven-principles-of-game-design-and-five-innovation-games-that-work/
Visit the Founders' List Here.
Nominate Your Favorite Essay
Each week, we'll be releasing a new audio essay or memo selected by the Founder community. Nominations are on a rolling basis, and can be submitted by visiting – founderslist.nfx.com
As Founders ourselves, we respect your time. That's why we built BriefLink, a new software tool that minimizes the upfront time of getting the VC meeting.
Simply tell us about your company in 9 easy questions, and you'll hear from us if it's a fit.
Tell The NFX Team about your company