As long as companies continue to use the internet, they will need to protect themselves from cyberattacks. 
Since the creation of the internet, the number and scope of cyberattacks have increased year over year, and shows no sign of slowing. In fact, the cost of cyberattacks grew nearly 5x from 2017 to 2021. 
Even more frustrating is despite investing millions of dollars in different cybersecurity products, companies still fall victim to hackers due to improper implementation and gaps in security. 
That's exactly what Veriti solves for. Their AI-powered platform sits on top of a company's cybersecurity stack, continuously analyzing threats and and adjusting posture to ensure maximum effectiveness.    
While most consolidated security platforms are reactive – Veriti is proactively monitoring and remediating security gaps and misconfigurations.
We led their $6.5M seed round last year, and this week they emerged with more than $18M from NFX, Insight Partners, AMITI, and others. 
Here's why we backed them:
1. Created by World's Leading Cyber Experts
It'd be hard to find a founding team as experienced and fit for this problem as Veriti's. Founded by Adi Ikan and Oren Koren, both have deep experience working in cybersecurity units for the Israeli Defence Forces and within Unit 8200, the country's elite intelligence and cyber unit.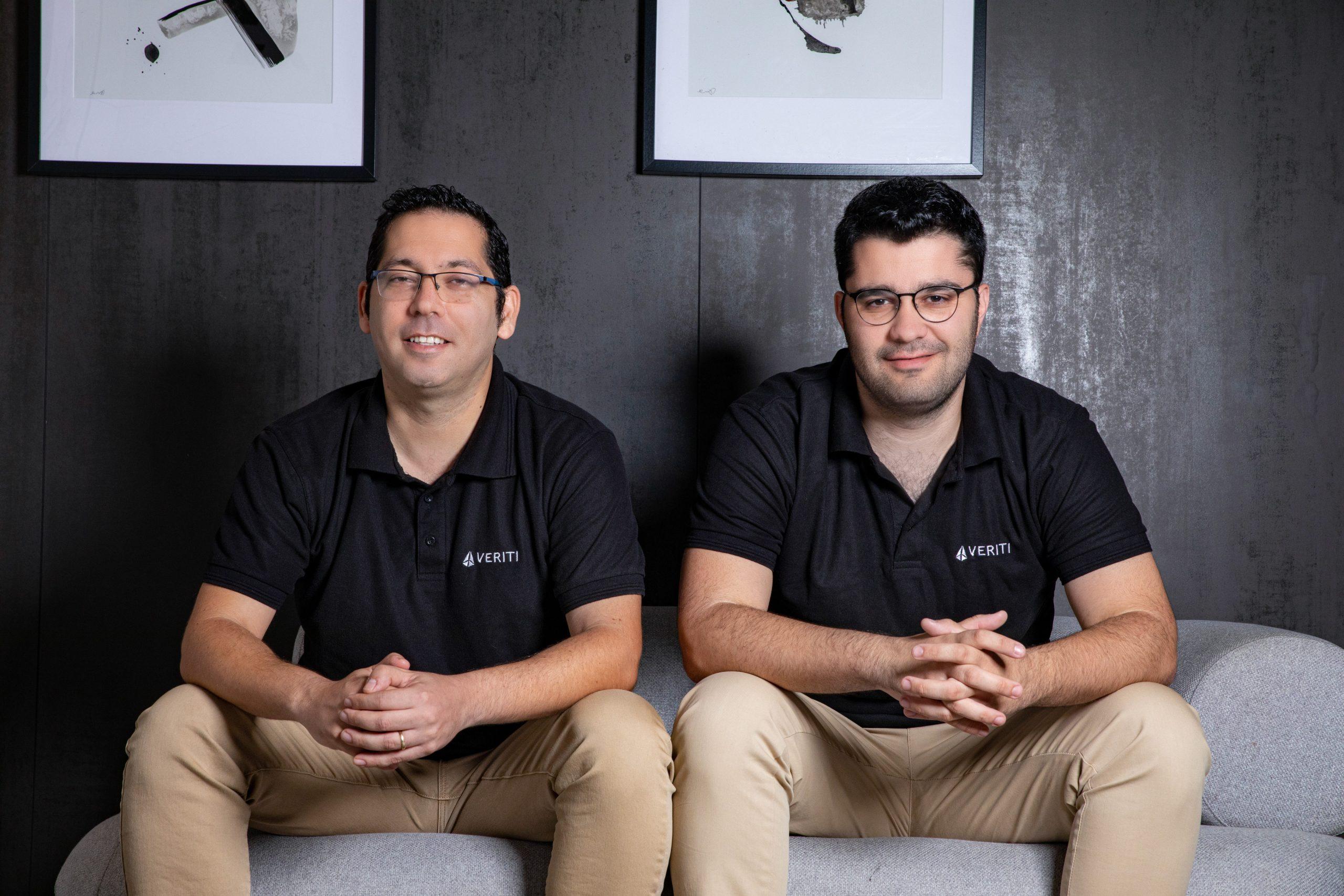 Veriti Founders; Oren Koren and Adi Ikan
Adi spent more than 6 years in Unit 8200 leading software and R&D projects. After that, he spent several years at Check Point, a world leading cybersecurity company where he served as Head of Network Security Protection. 
Oren spent 13 years in the IDF in various cyber security roles before also joining Check Point. There he led development on severy cybersecurity products before teaming up with Adi to launch Veriti. 
Together they sought to reconcile disparate security controls into a unified language. Instead of focusing security efforts on improving each one of the point products separately, Veriti provides a unified language and platform to optimize the security posture of the organization automatically.
2. Evolving Cyber Threats Require Evolving Cybersecurity
What makes Veriti different than almost any other cybersecurity product on the market is that they're static while Veriti's platform is dynamic. 
Same as when countries are at war, companies require different security postures depending on the current threats posed. While some days may require a strong lockdown of external entrypoints, which adds friction to customer and employee experiences, other days may be okay to employ a more measured posture. 
That's exactly what Veriti's AI-powered security posture management platform does. By integrating with the entire security stack and proactively identifying and remediating potential risks to maximize security while ensuring business uptime.
3. Constantly Improving via Network Effects and Industry Leading Minds
As with many businesses we invest in, Veriti has network effects at its core. Their system is constantly learning over time to become more and more effective. This data network effect is reinforced everytime they stop an attack or integrate a new product into their stack. 
Before launching the company, Adi and Oren also spoke with dozens of leading Chief Information Security Officers (CISOs) to best understand their pain points, and built Veriti to solve those exact needs. They continue to work closely with their customers to constantly upgrade and add integrations.  
This mix of using qualitative and quantitative data to improve will keep Veriti at the cutting edge of the industry.  
3. A Market Expected to Double In the Next 5 Years
Cybersecuirty is a unique vertical in that essentially every company needs it after growing to a certain size. This is both driven by the massive reputational and financial costs of hacks, along with government regulations popping up across the globe mandating protection over consumer data. 
These realities are why cybersecurity companies are expected to make $159 billion globally in 2022, a number expected to double to nearly $300 billion by 2027.  
Because Veriti's solution sits on top of the security stack, they benefit from this explosion in cyber products, as more companies will need solutions that help them maximize their investment in cybersecurity. 
We're confident in their ability to continue expanding in this fast-growing market by solving the most common challenges in cybersecurity.
To learn more and book a demo with Veriti, please visit: https://veriti.ai/.