The pandemic took e-commerce mainstream, but it's still in its infancy. 
A trend that started just a few decades ago has completely revolutionized how we find, buy, and receive the goods and services we use every day. 
And we're still just getting started. In the last two years alone, e-commerce sales grew by 50% to $870B per year, and is expected to reach more than $1.06 trillion by the start of 2023. 
For companies to succeed in this new era of commerce, they will need cutting-edge tools to reach the right customers, remove friction, convert filled shopping carts to sales, create new loyalty programs, and deliver prolific, hyper-personalized customer journeys. The complexity and the opportunity are enormous.
To capture this opportunity, we're excited to announce our seed investment in Shop Circle, the one-stop-shop offering e-commerce shops all the tools they need to succeed. 
Today they announced $65M in equity and debt funding led by NFX and QED. 
Here's why we're backing them: 
1. Harnessing the Shopify Network
Shop Circle is initially building its platform with Shopify, the leading e-commerce platform for merchants and small businesses. In fact, of the top 1 million e-commerce websites, 38% are using Shopify's platform. 
This allows Shop Circle to leverage its massive network of more than 1.5 million merchants across 175 countries as potential customers. As Shopify expands its marketing and sales efforts, Shop Circle benefits.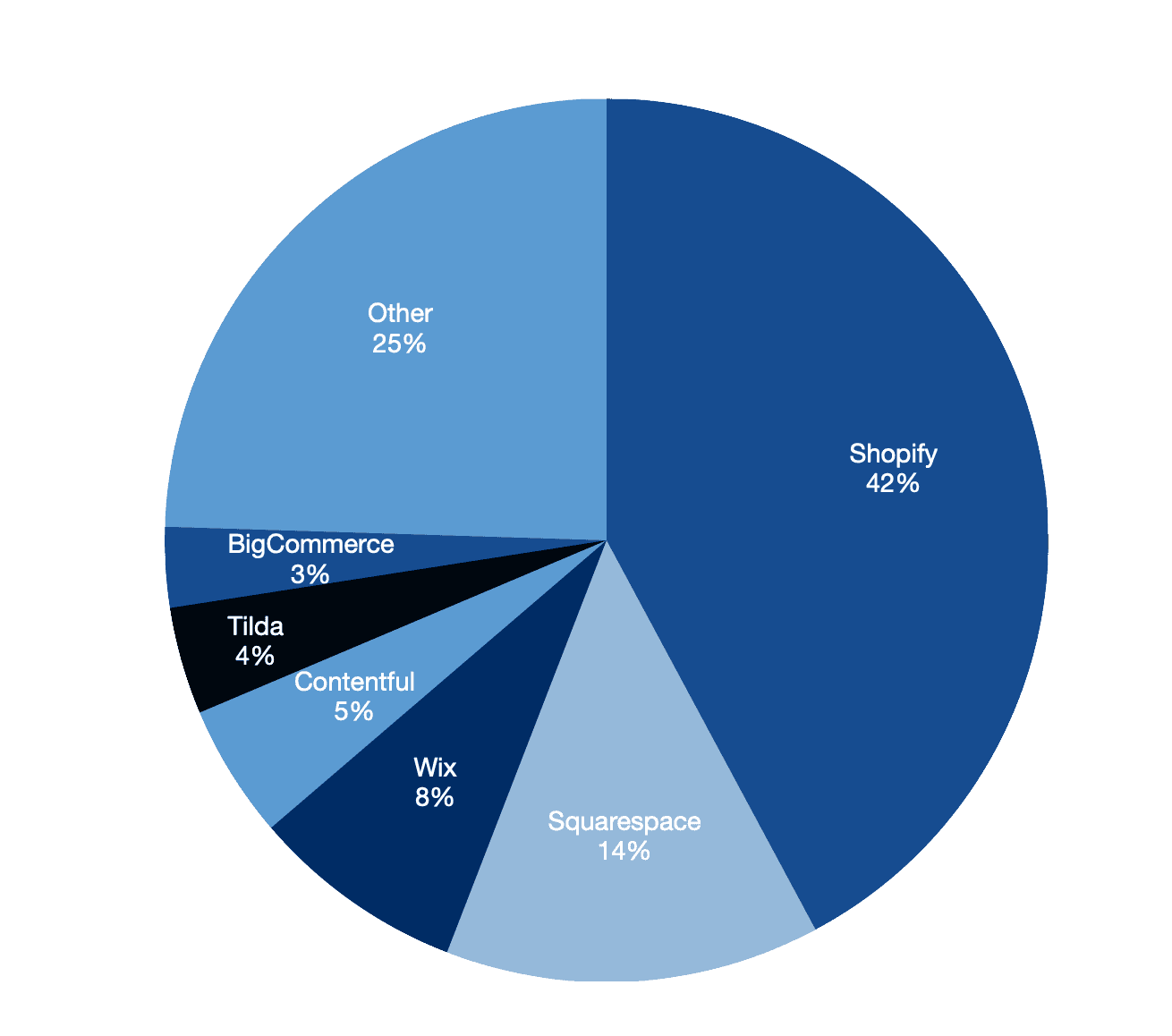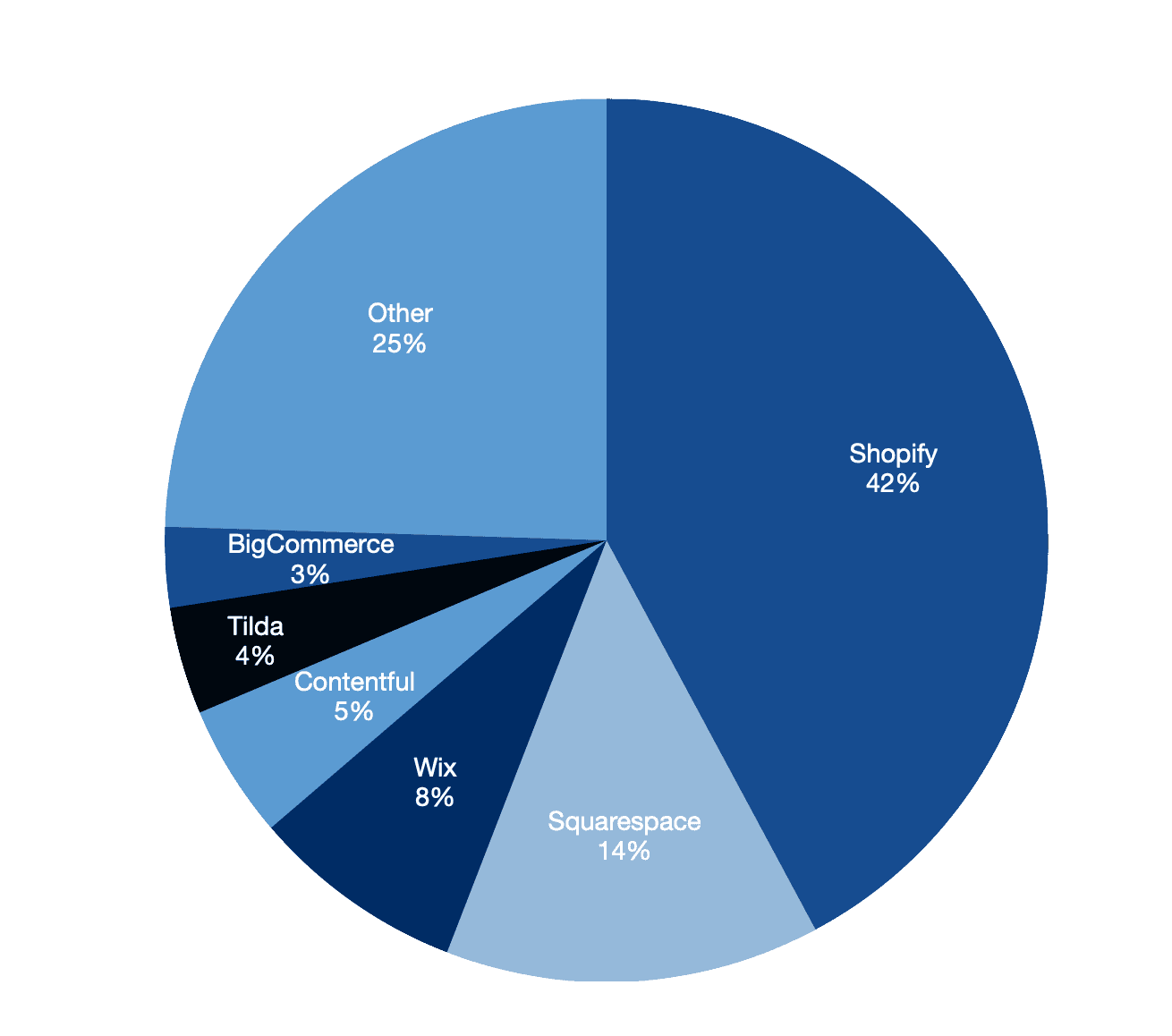 Hosted e-commerce solutions for the top 1 million websites
2. Unique Business Model 
Shop Circle partners with existing operators and software developers allowing them to either sell their business or join their team, they're casting a wide net to operate the top apps available to merchants on the platform. 
The market for Shopify tools is also extremely fragmented. There are more than 7,500 apps available to Shopify merchants, by networking the leading apps together, leveraging their scale and sharing the insider secrets Shop Circle is able to deliver a powerful platform for merchants. 
Furthermore, by creating a trusted brand that offers merchants a full suite of the integrated tools they need, Shop Circle will be a one-stop-shop for merchants on the platform. 
3. Great Founder-Market Fit
We're also thrilled to back an experienced founding team with the perfect background and skills to scale this type of business.
Shop Circle's Founders: Luca Cartechini and Gian Maria Gramondi
Shop Circle co-founder and CEO Luca Cartechini, invested in fintech and e-commerce startups as a VC, and was previously covering public internet companies in equity research at Jefferies, getting a first hand look at what makes tech firms successful or not. Co-founder and COO Gian Maria Gramondi, spent several years as a Category Manager at Amazon where he helped major companies drive e-commerce growth on the platform. 
The company's CTO, Stefano Nada previously worked as a full-stack software engineer at Shopify where he developed a deep understanding of the core aspects of the platform and how to best integrate new tools into it, while the CFO Robin Hardt spent more than 15 years in major investment banks and debt advisory firms.
To learn more about how Shop Circle is creating the future of e-commerce, visit: shopcircle.co/