NFX first invested in Melonn at pre-seed a year ago when they were just getting started, and today they announce their $20M Series A led by QED, with NFX investing yet again.
In less than a year, this fast-growing ecommerce enablement startup in LatAm has raised a total of $24M, launched operations in 4 cities in Colombia and Mexico, and fulfilled close to 500,000 items. They're also developing embedded finance products.
Here's what's exciting about Melonn and just a few of the reasons why we invested.
1. Large & Underserved Market
They are building and achieving in a big space: ecommerce enablement for SMBs in LatAm. Melonn develops tech and fulfillment infrastructure to enable small and medium sized ecommerce merchants to easily sell and grow across channels (Shopify, Instagram, Amazon, etc), across cities, and across countries. Something similar to what Deliverr and ShipBob are doing in the US.
Until a few years ago, LatAm was considered a late-adopter of e-commerce. But in the past three-to-five years and, more recently with the impact of COVID-19, things have changed dramatically. We observed that LatAm had the fastest ecommerce growth of any region during the pandemic, estimated at more than US$100B, expected to double by 2025.
Data from end of 2020: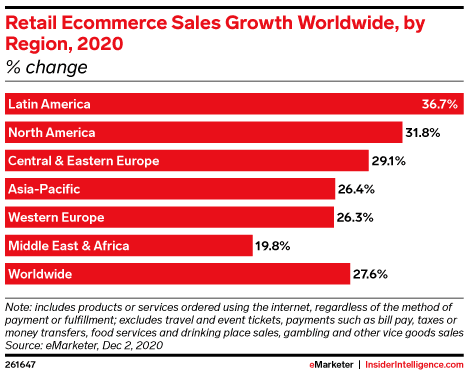 Source: https://www.visualcapitalist.com/worlds-fastest-growing-ecommerce-markets/
This happened even though the physical infrastructure for ecommerce was severely lacking compared to other parts of the world. While there are software tools to help you get customers and merchandise products, there are far fewer options for managing all the logistics and fulfilling orders – critical to helping companies succeed.
2. Strong Team With Complementary Expertise
Melonn's founding team is top notch (MIT, HBS, ex-Rappi, second-time Founders) with a lot of history together. This group of 6 friends have all known each other since they were kids. Some went to the LatAm Math & Physics Olympiad finals together in high school, some received the same undergrad scholarship. They then took separate paths to work in different fields (tech, ecommerce, logistics, general management), and came back together during the pandemic to start Melonn.
They brought with them a set of complementary skills with deep expertise in building ecommerce infrastructure, operations and logistics in Latin America. Together, they are uniquely capable of solving this problem.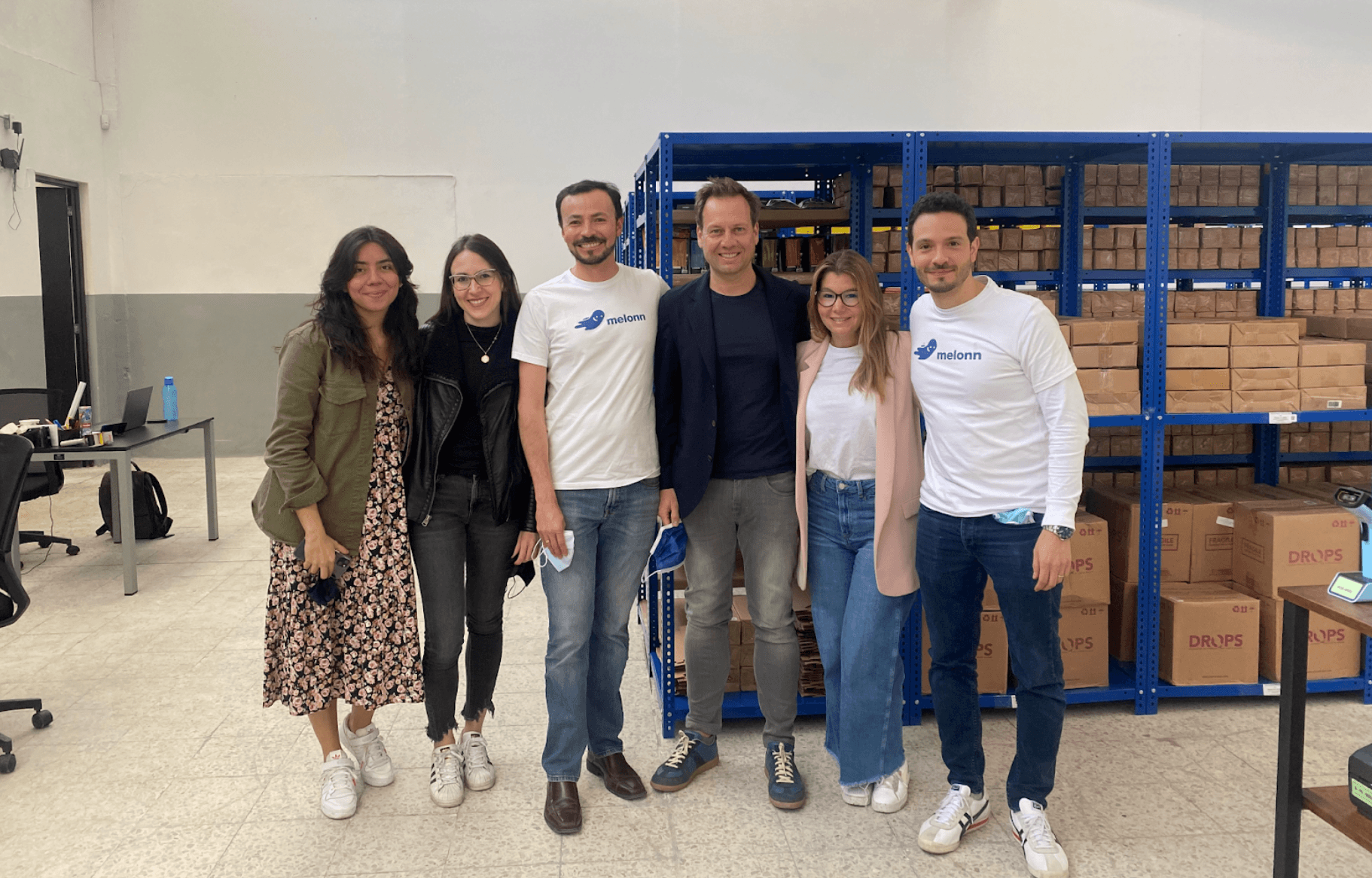 Picture taken in Fall 2021 at Melonn's Mexico City facility. Cofounders Andrés Archila (COO) and Andrés Gomez (CEO) are in the white Melonn shirts from left to right, with NFX's Pete Flint in blue in the middle.
3. A platform full of opportunities
Melonn is early on in solving the enormous backend problem for ecommerce companies. Currently there's only 5.6% penetration.
As they become the #1 ally of small and medium sized businesses, Melonn has even more opportunities for the platform. For starters: launching adjacent fintech products, and scaling up their network of efficient same/next day fulfillment across more cities. End to end, Melonn is building a truly transformative experience for consumers and ecommerce companies and will continue to expand the market.
Please visit Melonn at: www.melonn.com