NFX co-led Landa's Seed round in 2019 and doubled down on their Series A. Today they're emerging from stealth with $33M in venture funding, along with $62M in debt financing. 
Investing in residential real estate has time and again proven to be one of the best investments someone can make. 
At $43 trillion, real estate is the largest asset class in the U.S. It enables investors to build equity, reap tax advantages, earn cash flow, hedge against inflation, and much more. 
Unfortunately, it has become increasingly difficult for anyone other than the super wealthy to participate in this important asset. 
To unsnarl this limitation and democratize investing access, Landa has created a platform that makes it easy for anybody to invest in residential real estate – for as little as $5. 
The platform works by allowing its users to buy fractional shares of houses in key markets including Atlanta, New York City, Charlotte, Birmingham, Tampa, Orlando, and Jacksonville. Over time, investors earn monthly dividends.
Here's a brief look at why we've been bullish on Landa & team from the very beginning: 
1. As Big Of A Market As There Is
There quite literally is not a bigger investment opportunity than residential real estate. In the U.S. alone, the residential real estate market is worth a whopping $43 trillion. 
This asset class has consistently proven to be one of the most profitable investments someone can make. According to Zillow, in the last 10 years, the value of U.S. residential real estate has doubled, including a $6.9 trillion increase in 2021 alone. 
Unlike other asset classes, real estate is tangible, and will always be in demand. 
However, unlike stocks or crypto that anybody can just open an app on their phone and invest in, real estate has historically been extremely difficult to invest in for the average person. 
Investing in real estate typically requires someone to put down tens to hundreds of thousands of dollars for a down payment, and usually requires borrowing hundreds of thousands in a loan. This is a financial commitment that is, these days, mostly only available to the wealthy. 
In today's new era of real estate innovation, other avenues are opening up for retail investors to get exposure to this market including real estate investment trusts (REITs), housing ETFs, or companies like Fundrise, Cadre, and Yieldstreet. But most of these platforms aren't easy to manage, are portfolio-based instead of property-based – and some don't even pay dividends. 
Landa does.
 2. 2x Founder Who Can Execute On A Vision
I first met Yishai Cohen, Landa's CEO and Cofounder, when he was just 16 and founded his first startup, Smartbus, a B2B marketplace for bus companies. A year later at age 17, he had to serve his compulsory military service in Israel, and so sold the company for a profit.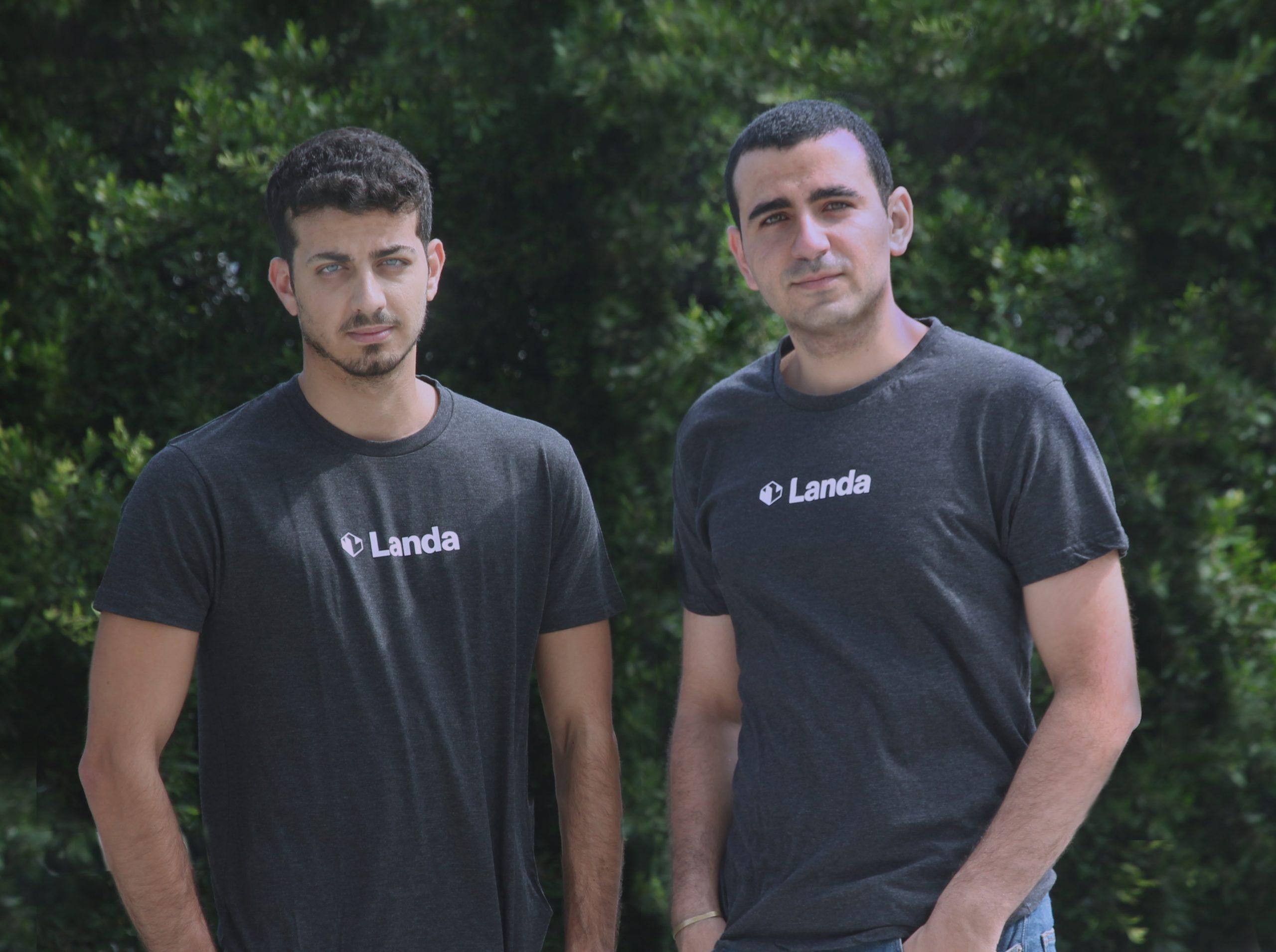 Amit Assaraf and Yishai Cohen, Cofounders of Landa, backed by NFX
After serving in the military, Yishai teamed up with Amit Assaraf, an experienced full-stack engineer and Landa's CTO, to make real estate investing more accessible. 
They created a unique business model in which they purchase properties in highly desirable markets, create an LLC with 10,000 – 100,000 shares, rent out the homes using their proprietary property management tech, and then offer the shares to investors via their user-friendly app. In the app, users can track their investments, find new opportunities, understand the economics of real estate investing, and more.
3. Finding users' love by focusing on great product-market fit 
From the first day we were super impressed by the love that early users have shown for Landa, early users were raving about the app, creating groups to discuss strategies and assets, inviting their friends and identifying themselves as Landa early users. 
This was achieved mostly through product work – the team focused on building a product that truly served their target audience and spoke their language. But more than that – the Landa team proved early on they really understood the hearts and minds of their customers, and managed to build the company around a strong purpose that resonated with their customers – democratizing real estate investments and opening it to everyone.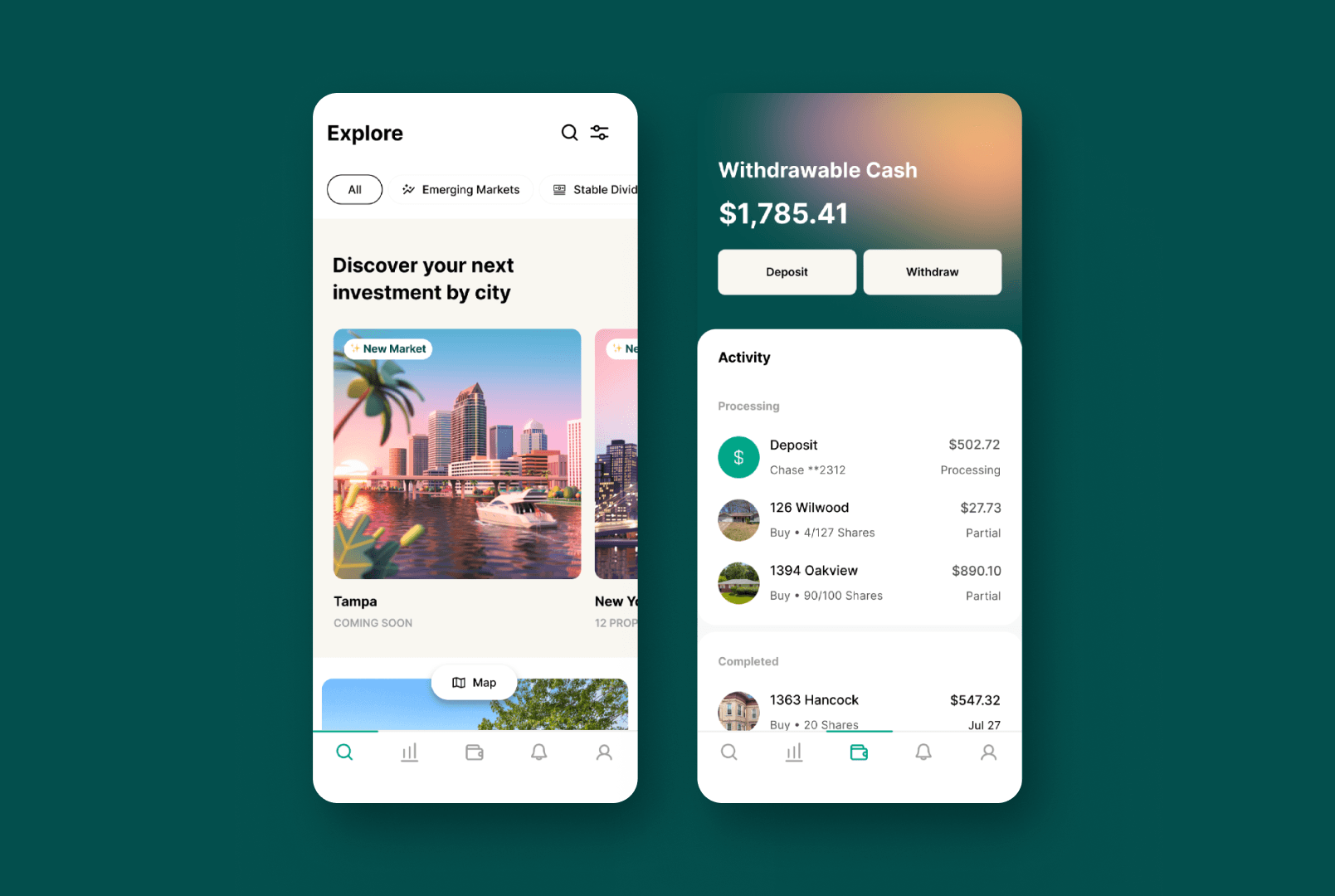 This strong purpose resonated so strongly with the target audience that they started showing their love for the company and the product very early on. The outcome – Landa has more than 25,000 investors and is managing 400+ units across seven markets and growing fast. This is the kind of clear purpose and users' love that we want to see in every company!
To learn more about Landa and download their app, visit: landa.app/download