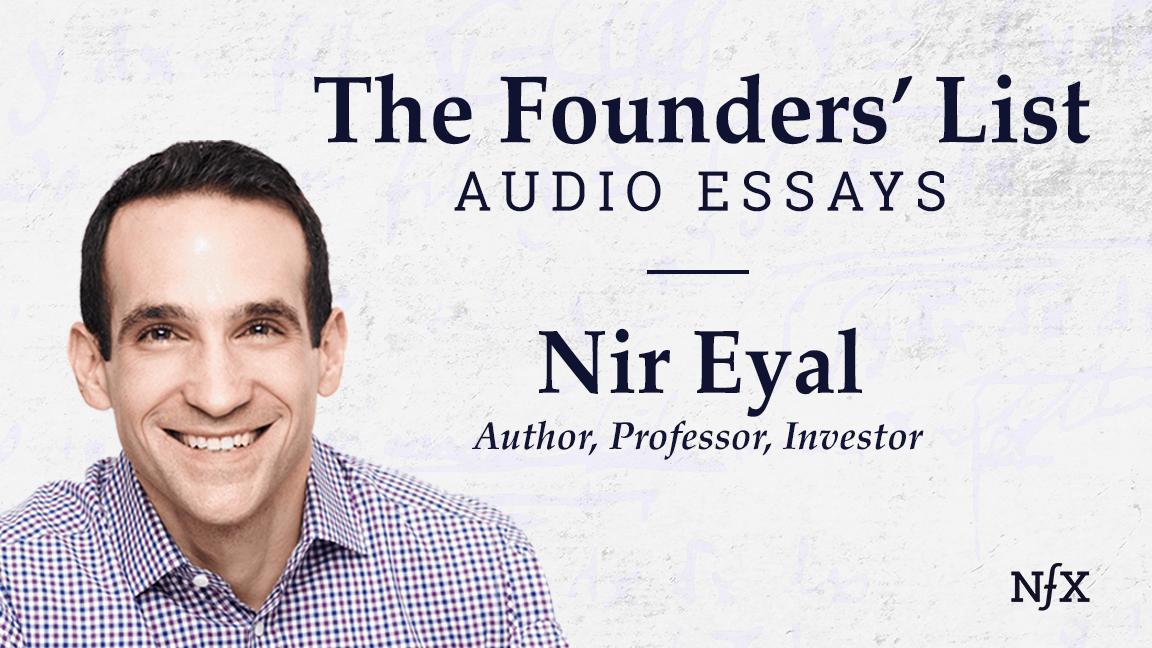 This is The Founders' List – audio versions of essays from technology's most important leaders, selected by the founder community.
"Becoming indistractable requires an understanding of why you lose focus and learning the skills to do as you say. This guide is for people who want to harness the power of focus, but don't have a lot of time. The more we respond to external triggers, the more we train our brain in a neverending stimulus-response loop."
This is the audio version of Nir Eyal's focus guide, 'How To Make The Most Out Of Your Time And Your Life'. By reimagining a task, you can make anything more enjoyable and intrinsically rewarding because in our digital age, it's very difficult to "muster enough energy" to stay focused.
Nir is a former instructor at Stanford's Graduate School of Business and author of the bestseller, "Hooked: How to Build Habit-Forming Products." 2013 His latest book, "Indistractable: How to Control Your Attention and Choose Your Life," 2019 is out now.
CLICK HERE to read the full article.
Nominate Your Favorite Essay
Each week, we'll be releasing a new audio essay or memo selected by the Founder community. Nominations are rolling, and can be submitted below:

As Founders ourselves, we respect your time. That's why we built BriefLink, a new software tool that minimizes the upfront time of getting the VC meeting.
Simply tell us about your company in 9 easy questions, and you'll hear from us if it's a fit.
Tell The NFX Team about your company