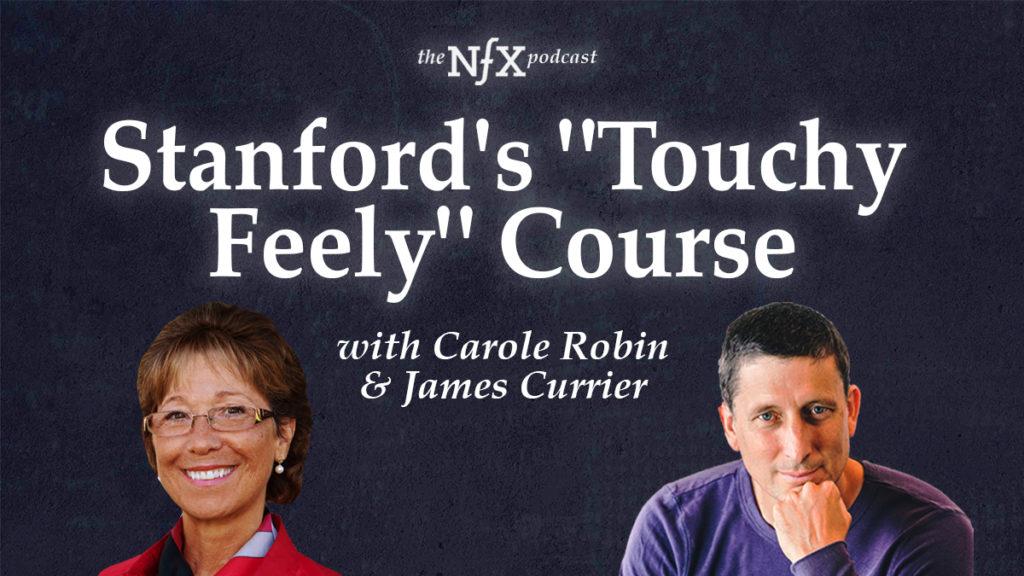 Carole has been in the business of helping leaders grow for over 35 years. Before she co-founded and became the Head of Programs of Leaders in Tech, she taught at the Stanford Graduate School of Business (GSB) for 17 years, where she served as the Faculty Director of the Interpersonal Dynamics for High-Performance Executives Program and Director of the Arbuckle Leadership Fellows program.
Carole is well known for teaching the Interpersonal Dynamics course that most call the "Touchy Feely Class" (the most popular elective course at the GSB for over 45 years).
Today NFX General Partner James Currier and Carole sit down and discuss a range of topics centered around startup Founders, relationships, her time teaching at Stanford, and her new book called 'Connect: Building Exceptional Relationships with Family, Friends and Colleagues' with David Bradford. In Connect, they show readers how to take their relationships from shallow to exceptional by cultivating authenticity, vulnerability, and honesty, while being willing to ask for and offer help, share a commitment to growth, and deal productively with conflict.
"That's why so many founders in the Valley are so exhausted because they're carrying everything. And somehow they've got this idea that unless they come to somebody and say, "Hey, I could use some help here," they're going to appear weak. That's just broken."
Connect with
James Currier
As Founders ourselves, we respect your time. That's why we built BriefLink, a new software tool that minimizes the upfront time of getting the VC meeting.
Simply tell us about your company in 9 easy questions, and you'll hear from us if it's a fit.
Tell James Currier about your company