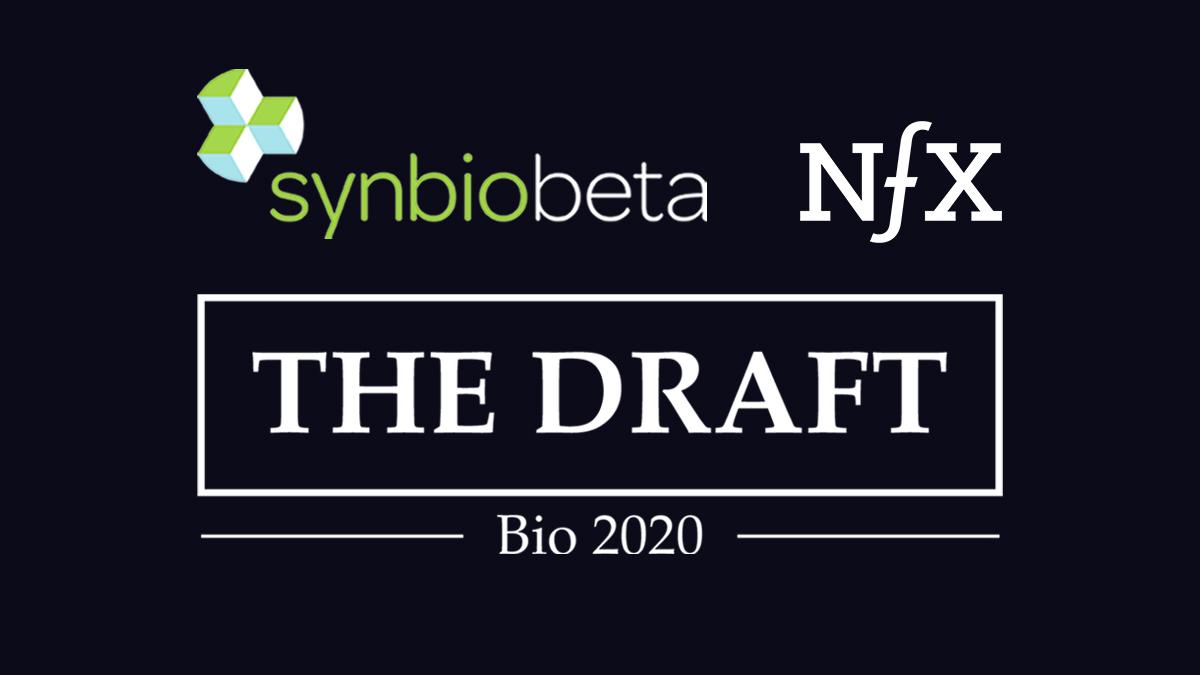 The deadline to apply is July 17th.  When VC's compete, you win.
The Bio Draft is a way for Bio startups to quickly get in front of 10's of top VC's to raise capital.  We ran the first Bio Draft within 2019 with SynBioBeta, and it worked so well, so we're doing it again this year.  The idea is that like the NFL or NBA teams draft top athletes to their teams, VC's draft top startups into their portfolios.
It's not a "competition."  Theoretically, all companies that are accepted into the Bio Draft could get funded. Founders get to choose which VC's they present their Company Brief to.  Participating in the Draft is private, and will never be public until you want it to be. And you don't need to present on stage unless you want to on Investor Draft Day, Sept 1st.  The Draft is designed to heavily favor founders so that top founders are encouraged to use the Draft to accelerate their fundraising.
Who should apply:  Top teams that are looking to fundraise in the pre-seed, seed, and series A stages.  Some teams have already raised seed, and others are teams that are just forming out of industry or out of academia.  It's a good way to test the waters.  You might be better than you think.
Here's how it works:
1) You create a private Company Brief; uploading a deck, answering 12 questions, and recording a 1-minute video of you and your team.
2) If selected for this year's Draft, you will receive a list of VCs that will compete to Draft you (i.e. invest in your startup). You choose which VC's see your Brief.  You will have the choice to present at the SynBioBeta Summit Investor Day on September 1, 2020.
3) The VC's will have 4 weeks to review your brief and conduct research, perform diligence, and negotiate their investment.
4) You might have more than one VC Draft you, just as you would in any fundraising.
The FAQ is here. https://startupdraft.org/bio
Spread the word.  It's a new way to get funded that really favors the founders.