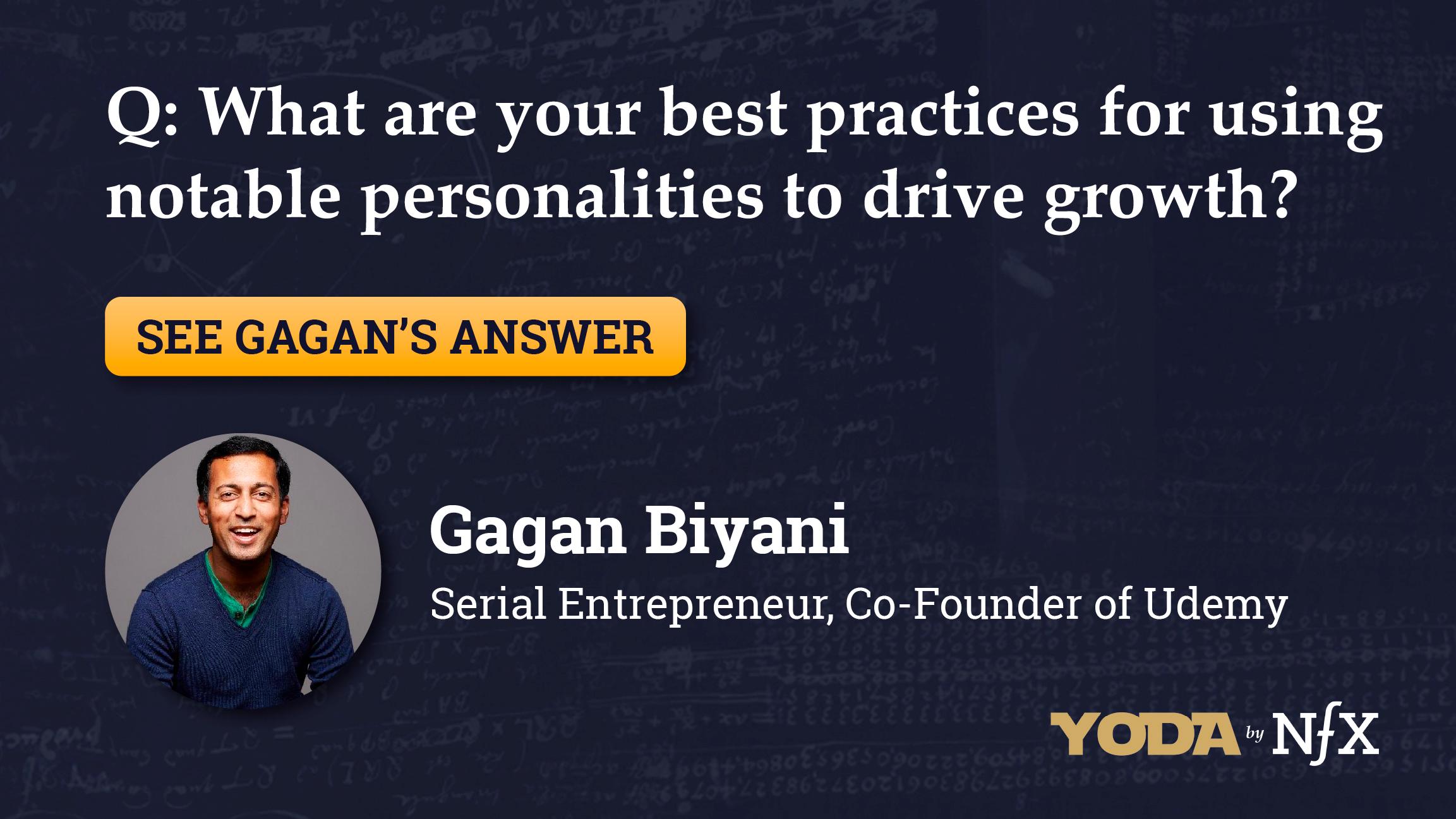 While building Udemy and Sprig, Founder Gagan Biyani developed several mental models & frameworks for incentivizing Advisors, recruiting Co-Founders, partnering with celebrities, & more.
Today Gagan answers 4 quick-fire questions for Founders everywhere on Yoda, a platform we built to enable knowledge sharing between Founders.
A strong network is a powerful source of knowledge that fuels speed — your biggest advantage in startups. The wise Founder asks questions, learns from other Founders, and gains 10x speed.
See Gagan's answers:

Stay up to speed
Weekly resources, news, and stories. Be the first to know and get insider tips.
197,307 startups read our weekly essays.
As Founders ourselves, we respect your time. That's why we built BriefLink, a new software tool that minimizes the upfront time of getting the VC meeting.
Simply tell us about your company in 9 easy questions, and you'll hear from us if it's a fit.
Tell The NFX Team about your company