As businesses deploy increasingly complex IT systems with numerous cloud and physical networks, they face an increased risk of cyberattacks or system failures.
Nearly without exception, cyberattacks have increased each year since the internet was created. McAffee found that companies faced an 81% higher risk of cyber threats during the COVID-19 pandemic, as bad actors looked to exploit the mass increase of workers and consumers conducting business online.
One way companies can reduce their exposure is through IT mapping: a process that helps businesses better understand their entire digital footprint. The process helps network administrators identify vulnerable points, redundancies, and inefficient processes. Until now, that process has been a very expensive and manual one.
This week Faddom is emerging from stealth with $6M led by NFX to scale its frictionless, low-touch platform that gives customers a map of their entire hybrid IT infrastructure – both on-premise and in the cloud – in as little as 60 minutes.
Here's why we're backing them:
1. An Exponentially Growing Problem
With each year that passes, millions of more networked devices, servers, and virtual machines are brought online by businesses across the world. These devices can be housed in data centers, on company premises, or even in employees' homes and are extremely difficult for network administrators to keep track of. 
This increasingly complicated IT environment can cause numerous problems to arise. From vulnerable nodes for hackers to exploit to cloud migration failure, each new device on a network has the potential to crash a business's network, leading to lost sales and productivity. 
Not to mention it's common for companies to overspend on cloud capacity and have "shadow" IT assets that aren't used by the business anymore but still add costs and vulnerabilities. 
This is where Faddom's IT mapping comes in, by giving network administrators a detailed understanding of their entire digital infrastructure, Faddom enables them to invest in the core parts of their network while pruning the redundancies, helping customers save money and reduce exposure.
2. Automating a Previously Manual Process
As companies deploy more and more networking solutions, there's an increasing need for migration, cost optimization, business continuity, and cyber protection for both on-premise infrastructure and cloud resources. 
It can take dozens of hours for an IT professional to map out and understand a business's network that has hundreds or even thousands of devices on it. 
Faddom's automated IT mapping platform helps companies quickly, safely, and affordably understand their environment. And with new plugins and providers constantly being added, Faddom's platform is constantly improving and providing more utility to its customers. 
In fact, they've already helped customers that include Verisk, Accenture, and the States of Florida & Louisiana and are compatible with AWS, Oracle, Azure, and nearly every other major cloud platform.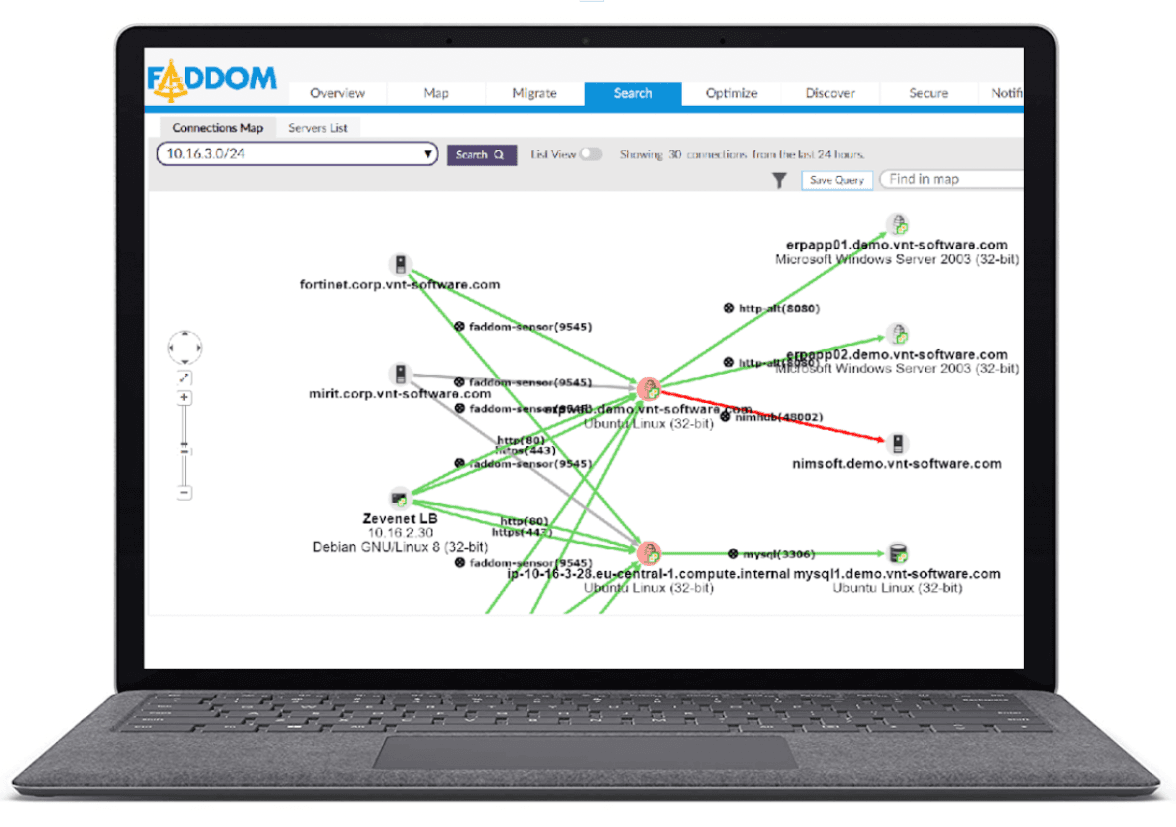 3. 2X Founder with 2X the Experience
We're also big fans of Founders with previous experience, and Faddom's Lanir Shacham is no exception.  
Before founding Faddom in 2020, Lanir started and ran Correlsense, a leading tech company developing application performance management software. 
Over 13 years he helped scale the company's SaaS offerings to millions of dollars of revenues from 50+ enterprise customers including PayPal/eBay, UBS, Vanguard, CenturyLink, Network Rail, and Aetna. The company had eventually mild success but Lanir learned a lot – and while there, he heard from countless customers of the need for a comprehensive and quick IT mapping solution, which led him to create Faddom. 
To learn more about Faddom's hybrid IT mapping platform, please visit https://faddom.com/